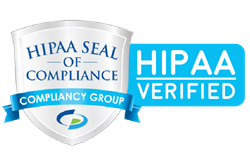 NEW YORK (PRWEB) October 12, 2017
Compliancy Group is proud to announce the release of its annual HIPAA Compliance Checklist 2018. The newly updated HIPAA compliance checklist for 2018 allows health care professionals across the country to protect their organization by assessing the status of their HIPAA compliance.
Implementing an effective HIPAA compliance program is essential for health care organizations to avoid HIPAA audits and government fines.
The HIPAA compliance checklist 2018 is backed up by Compliancy Group's Trusted HIPAA Education Webinar series. Health care professionals can attend the upcoming HIPAA Compliance Checklist webinar. By downloading the checklist and attending this webinar, Compliancy Group gives health care professionals an unprecedented advantage in addressing HIPAA and protecting their organization.
"We understand how difficult it is for busy health care professionals to understand everything required to be HIPAA compliant," says Marc Haskelson, President and CEO of Compliancy Group. "Compliancy Group's HIPAA Compliance Checklist 2018 is a powerful tool that gives health care professionals the information they need to take control of their compliance. The HIPAA checklist 2018 gives a comprehensive overview of what's required to be HIPAA compliant. Once users assess the status of their compliance, they'll know exactly how to go about implementing a HIPAA compliance solution tailored to the specific needs of their practice--and Compliancy Group is here to help."
The 2018 HIPAA Compliance Checklist is available for download now, only from Compliancy Group.
Download the HIPAA Compliance Checklist 2018 Now!
More from Compliancy Group:
HIPAA Risk Assessment Software
Trusted HIPAA Educational Webinars
How to Become HIPAA Compliant
About Compliancy Group:
Compliancy Group gives behavioral health professionals confidence in their HIPAA compliance with The Guard®. The Guard is a web-based HIPAA compliance solution, built by former auditors to help simplify compliance.
Compliancy Group's team of expert Compliance Coaches® field questions and guide users through the implementation process, taking the stress out of managing compliance. The Guard is built to address the full extent of HIPAA regulation, including fully automated documentation of policies, procedures, employee training, and remediation plans.
With The Guard, behavioral health professionals can focus on running their practice while keeping their patients' data protected and secure.
Find out more about how Compliancy Group and the HIPAA Seal of Compliance® can help simplify your HIPAA compliance today!