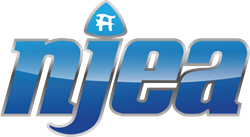 "The generous donations will help us continue to fund grants for educators to bring innovative programs into the schools. Plus, Momentum can help our members take advantage of the great benefits of solar energy."
METUCHEN, N.J. (PRWEB) October 12, 2017
Momentum Solar (http://momentumsolar.com), top residential solar contractor and one of the nation's fastest-growing private companies recognized by Inc., has announced a partnership with the NJEA Hipp Foundation (the NJEA Frederick L. Hipp Foundation for Excellence in Education). In efforts to increase solar education across the Garden State, Momentum is donating a portion of their profits to Hipp for every new customer facilitated by the NJEA. The company is also the exclusive solar provider of the NJEA's endorsed vendor, Buyer's Edge Inc.
"We're more than happy to support the Hipp Foundation," said Patrick Perry of Momentum Solar. "Momentum believes in creating a better future for New Jersey and investing in teachers and their families across the state as many transition to a cleaner, more affordable lifestyle. We're excited to launch this new program."
Momentum Solar's donations will be contributing to grant funding for the Hipp Foundation which will provide support to public school employees in efforts to "promote excellence in education". The partnership will contribute to a cleaner environment while boosting the economy and helping strengthen public school programs.
"The partnership between Momentum Solar and the NJEA Hipp Foundation is a win-win for our members," said Dawn Hiltner of the NJEA Frederick L. Hipp Foundation for Excellence in Education. "The generous donations will help us continue to fund grants for educators to bring innovative programs into the schools. Plus, Momentum can help our members take advantage of the great benefits of solar energy."
New Jersey ranks number four on the top 10 list of "solar states" across the US with over 380 megawatts (MW) installed as of 2016 — the equivalent of reducing emissions from approximately 36,000 gallons of gasoline. State policies, coupled with the federal investment tax credit (ITC) implemented in 2006, have made the transition to solar electricity easier and more affordable for middle class homeowners over the last decade. By enrolling in a solar program, their electric bills are lowered while not having to disconnect from the grid.
Founded and still headquartered in central New Jersey, Momentum Solar aims to further extend solar education to their neighbors throughout the state as utility rates rise year over year. Rates have seen a steady increase since 2001 according to the US Energy Information Association (EIA), averaging $0.05 more per kilowatt hour (kWh). Given the increase, NJEA members and all other homeowners are encouraged to inquire if they are eligible for enrollment.
About Momentum Solar
Momentum Solar is a top solar contractor and Inc. 500 fastest-growing private company that employs over 650 people nationwide. The company is committed to making solar panels affordable, providing savings for their clients, and helping the environment. Their team of in-house professionals has an extensive wealth of knowledge in designing customized solar power systems for residential properties. Momentum Solar manages the entire customer life cycle from enrollment through design, engineering, permitting, installation and activation of the system to make the process simple for homeowners.
For more information about the NJEA, please visit http://njea.org