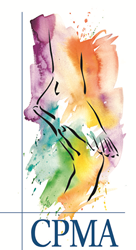 Your feet shouldn't hurt
Sacramento, CA (PRWEB) October 12, 2017
Considered by many to be the best gymnast of all time, Japan's Kohei Uchimura's remarkable reign as world all-around champion ended abruptly earlier this month at the 2017 FIG Artistic Gymnastics World Championships in Montreal, Quebec, Canada due to an ankle injury.
Uchimura, who has won the world all-around title every year since 2009, as well as the men's all-around Olympic gold medal at both the 2012 and 2016 Olympic games, landed awkwardly while preforming his qualifying vault routine, after which he bent down and grasped his left ankle before limping off the podium in obvious pain. Uchimura was later diagnosed with torn ligaments in his left ankle that will require two to three weeks of recovery.
"Performed basically with bare feet, gymnastics is fairly unique in that it is done with minor, if any, foot or ankle support. Therefore, the foot and ankle are even more at risk for injury during the various exercises. Nearly every activity in gymnastics is considered high impact and could result in some type of foot and/or ankle injury. Thus, gymnasts' feet and ankles take an awful lot of abuse, which can lead to sudden traumatic injuries such as sprains, torn ligaments, ruptured tendons, and broken feet, ankles and toes," said foot and ankle surgeon Thomas Elardo, DPM, a private practitioner in Los Gatos, California. Dr. Elardo is himself a former competitive gymnast and is very familiar with the wide array of injuries that can afflict gymnasts' feet and ankles.
"Because the feet and ankles support all the body's weight, they absorb a tremendous amount of repetitive force, which makes them particularly susceptible to injury. Those breathtaking, high-flying tumbling routines and hard landings require countless hours of training, practicing skill after skill, and getting up from numerous falls to perfect a routine and 'stick' the landing, which can put pressure more than 10 times a gymnast's weight on their feet and ankles with each landing - all for performances that last mere seconds.
"An ankle injury occurs when the ankle joint is twisted too far out of its normal position. The type of injury is determined by the kind of tissue – bone, ligament, or tendon – that's damaged. Uchimura's injury was to the ligaments, the strong elastic bands of connective tissue that keep the bones in place and allow for normal ankle motion.
"If after an injury any of the following are experienced: pain, swelling, bruising, tenderness to the touch, or inability to bear weight on the injured joint; a doctor of podiatric medicine (DPM) should be seen immediately," Dr. Elardo stressed.
DPMs are podiatric physicians and surgeons, also known as podiatrists, that specialize in the surgical and medical treatment and care of conditions affecting the foot, ankle and structures of the lower leg.
"The symptoms of a sprain or tear and of a fracture can be very similar. In fact, fractures can sometimes be mistaken for sprains. That's why it's important to have an ankle injury evaluated by a podiatric physician as soon as possible. Without proper diagnosis, treatment, and rehabilitation, a more severe tear can weaken the ankle—making it more likely to be reinjured. Repeated ankle sprains can lead to long-term problems, including chronic ankle pain, arthritis, and ongoing instability.
"With Uchimura's diagnosis being torn ligaments - but not requiring surgery - the typical treatment recommendation is RICE – rest, ice, compression and elevation:

Rest. It's important to rest the ankle to prevent further damage and keep weight off it.
Ice. Using ice will help slow or reduce the swelling and provide a numbing sensation that will ease the pain. Proper icing includes icing within 48 hours of an injury; never leave ice on for longer than 15 to 20 minutes at a time to prevent frostbite. Wait 40 minutes to 45 minutes before applying ice again to allow tissues to return to normal temperature and sensation, and repeat as needed. Use a towel between the bag of ice and skin.
Compression. Wrapping the injured ankle with an elastic bandage or off-the-shelf compression wrap will help keep it immobile and supported. Be sure not to wrap the ankle too tightly. If the toes turn blue, get cold, or lose sensation, the wrap is too tight.
Elevate. Elevating the injured ankle to at least the level of the heart will reduce swelling and pain.
"An anti-inflammatory may be prescribed for pain," Dr. Elardo concluded.
To find a local licensed podiatric physician go to CalPMA.org.
Founded in 1912, the California Podiatric Medical Association (CPMA) is the leading and recognized professional organization for California's doctors of podiatric medicine (DPMs). DPMs are podiatric physicians and surgeons, also known as podiatrists, qualified by their long and rigorous education, training and experience to diagnose and treat conditions affecting the foot, ankle, and structures of the leg.
CPMA - Keeping Californians on their Feet – Healthy, Active and Productive