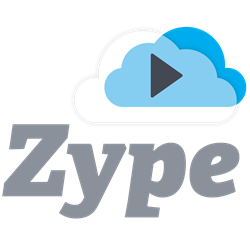 Zype has been a driving force in democratizing live and on-demand video distribution for content owners that sell direct to consumer. Our software has enabled amazing video businesses with the tools to build, manage and grow their own streaming services, on their own terms
New York, New York (PRWEB) October 13, 2017
Zype, the cloud video distribution service for over-the-top (OTT), announced today a total of $4.9M in funding with the close of a Series A Funding Round lead by Runa Capital. Other investors include Revel Partners, Point Nine Capital, Alpine Meridian Ventures, and Entrepreneurs Investment Fund.
"Zype has been a driving force in democratizing live and on-demand video distribution for content owners that sell direct to consumer. Our software has enabled amazing video businesses with the tools to build, manage and grow their own streaming services, on their own terms," said co-founder and CEO Ed Laczynski. "With the new funding, we're excited to accelerate our product roadmap to empower our existing customers and reach new businesses looking for easy and automated OTT solutions."
Over the last year, Zype's customer growth has exceeded 200%, serving video publishers across niche sports, entertainment, educational, lifestyle and children's programming. In the last quarter alone, Zype nearly tripled its customer base year over year. The recent funding round will fuel that growth with sales and marketing initiatives.
"After experiencing downtime and issues with our previous video platform, we needed to move to a more reliable live streaming solution in a short period," said Steve Campione, CFO at RFD TV. "With Zype we were up and running in under a week and have been extremely impressed with the rich feature set and dependability of their live streaming technology."
Zype plans to accelerate its technology development with tools that continue to enable content owners to make money from their video content via paywalls and ad integrations as well as provide their audience with an enterprise-level streaming experience across the web, mobile, and connected TV devices for both live and on-demand formats.
"With the momentum Zype has generated and the explosive growth of the direct-to-consumer streaming market, we're excited to lead Zype's first major round of funding," said Peter Bauert, Partner at Runa Capital. "Not only are its tech and team built for scale but the industry is ripe and ready for a market leader to emerge. We believe that's Zype."
With the new funding, Zype recently launched Zype University, an online learning center and education program designed to help content creators and owners quickly achieve measurable results through marketing strategies, tactical guidance and best practices. Zype U's self-guided core curriculum focuses on four tracks critical to OTT business success: monetization, audience development, content engagement, plus marketing and promotion.
Launched in 2014 and headquartered in New York, Zype provides easy, automated tools to publish video on the web, mobile devices, and connected TV's, with services that enable monetization, high quality live and on-demand streaming, subscriber and audience management, and analytics. The company has been unwavering in its mission of empowering content creators and owners to gain control of revenue and audience data ownership for their video businesses.
# # #
About Zype
Zype is the cloud video distribution service for OTT that makes it easy for content owners to sell live and on demand video to their audience on every device. With Zype, content creators and owners can own and accelerate all aspects of their video distribution pipeline through automated workflows. Zype provides push button app publishing, monetization, streaming, audience management, and analytics that enables complete revenue, audience and app ownership. Launched in 2014 and headquartered in New York with offices in Los Angeles, Zype is the 2015 SXSW Accelerator winner in the entertainment and content technology category.
http://www.zype.com
About Runa Capital
Runa Capital was founded in 2010 by a group of successful serial IT entrepreneurs, each with significant experience building companies, and has since become a leading global technology-focused venture capital firm. Runa Capital is currently investing in early-stage opportunities in cloud infrastructure and SaaS, including vertical solutions for the healthcare, finance and education industries.
Runa Capital has invested in 44 companies across Europe and North America to date, including: Acumatica, Dr Chrono, Lendio, MariaDB, NGINX, Zopa and others. Runa Capital currently has offices in San Francisco and Moscow.
http://www.runacap.com