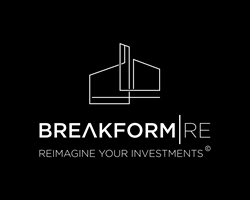 As opportunistic investors within the real estate universe, we constantly search for dislocations, and when we find them we put together the best teams to capitalize on them.
LOS ANGELES (PRWEB) October 12, 2017
Breakform Realty Ventures, LLC ("BREAKFORM | RE") is pleased to announce the Final Closing of Breakform Residential Fund I, LP, the company's prime, core, infill residential development fund, focused on the "Silicon Beach" sub-market of Los Angeles in Venice California.
The fund is currently in the process of redeveloping multiple residential projects in Silicon Beach area of Venice CA. Silicon Beach is the hottest residential market in the Westside of Los Angeles and one of the hottest real estate markets in the United States.
BREAKFORM | RE is a market leader in this area and is proud to also be part of this thriving, diverse and immensely creative community as residents and involved members within the community. The firm is also pleased to sponsor the "VENICE" sign lighting on historic Windward Ave. as a show of commitment to this neighborhood.
BREAKFORM | RE is a fully integrated real estate private equity and investment company focused on providing investors with superior returns from areas of the real estate asset class with the greatest amount of fragmentation and dislocation.
For more information about BREAKFORM | RE and our real estate private equity funds, or our projects for sale, please contact us at:
E-mail: info(at)breakformre.com
Phone: (310) 881-9509
Web: http://www.breakformre.com