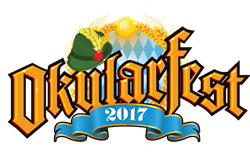 "We are excited to bring back this high-quality event for the seventh year in a row," said Tom von Sydow, COO. "Each year we have over 700 optometrists attend this event. They are able to gain insightful education to further their practice."
Pasadena, CA (PRWEB) October 19, 2017
Okularfest, a seven-hour symposium covering advances in diagnosis and treatment of anterior and posterior segment diseases, enjoyed its seventh year in Southern California on October 1, 2017. This one-day event, created by the doctors of Acuity Eye Group and the Retina Institute, is the largest single-day Continuing Education forum to be offered in California.
"We are excited to bring back this high-quality event for the seventh year in a row," said Tom von Sydow, COO. "Each year we have over 700 optometrists attend this event. They are able to gain insightful education to further their practice."
Thirteen eye surgeons presented on a variety of topics from ocular surface disease and glaucoma to phacoemulsification and vitrectomy. Physicians speaking at the symposium have been trained at the Mayo Clinic, Bascom Palmer Eye Institute, and Doheny Eye Institute, among other prestigious organizations.
The event was held at the Cal-Tech Beckman Auditorium in Pasadena, California from 7am-330pm with breakfast and lunch served. In addition to being a quality learning experience, the event provides Continuing Education credits and an excellent networking opportunity for the attendees.