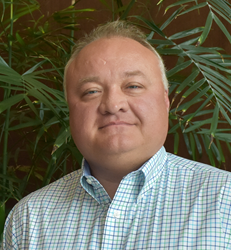 My charge is to ensure Preferred Risk Insurance Services continues to utilize technology and leading edge automation to create the kind of business processes that today's clients demand
BEDFORD PARK, Ill. (PRWEB) October 12, 2017
"The world of technology is constantly changing, and it's making waves in every industry, including insurance," began James P. Hallberg, President, Preferred Risk Insurance Services. "Instead of just adding value to the insurance sector, technology underpins its very growth and evolution. We believe Preferred Risk Insurance Services is significantly strengthened with the addition of Mark Las as the organization's CIO."
Las comes to Preferred Risk Insurance Services from Columbia College where he was the Senior Director of IT Operations and Security and was responsible for directing and managing all infrastructure and security services for over 11,000 users.
Mark Las, CIO, Preferred Risk Insurance Services, explained, "Organizations that are flexible, agile and utilize advanced technology in all facets of doing business will be well positioned for future growth. My charge is to ensure Preferred Risk Insurance Services continues to utilize technology and leading edge automation to create the kind of business processes that today's clients demand."
Las has over 20 years of experience developing, implementing, and supporting information technology strategies across multiple industries and organization types. Las earned an Executive MBA from the University of Notre Dame, an MS in Information Security from Lewis University, an MS in Information Systems Management from Loyola University, and a BS in Computer Information Systems from DeVry University.
Las is also an adjunct professor for Lewis University where he teaches Master's level courses in Information Security. He also teaches undergraduate courses in Business, Computer Science, Networking, and Security at Rasmussen College. In addition, Mark volunteers and sits on many boards for his alma maters and industry associations.
About Preferred Risk Insurance Services:
Headquartered in Bedford Park, Illinois Preferred Risk Insurance Services, an organization dedicated to making your insurance business more successful. With over 90 years in the insurance industry Preferred Risk has the experience and skills that can help your organization grow and improve. Insurance is a specialized field and when you need help you want to turn to a company that has experience in the field. When you want to increase your presence in the field, Preferred Risk can develop a marketing strategy using the skills that we have perfected throughout our years in the business. It's important to reach your customers and stay connected to them. Using our At Once Printing services, we can connect with customers - current and future through printed newsletters, postcards and other promotional tools. In conjunction with a print campaign you want to reach customers using an online campaign. Our marketing department can brainstorm a campaign using web resources, email blasts, and newsletters. Preferred Risk Insurance Services, 6640 S. Cicero, Bedford Park, IL 60638, 708-552-2424 http://www.priscorp.net