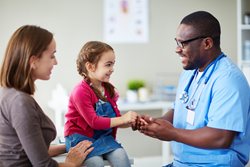 ...fear of 'waking up' during surgery is... about rare as it can get.... The challenge is getting patients to understand just how unlikely any sort of awareness event – especially a painful one – really is.
ORANGE, Calif. (PRWEB) October 17, 2017
Award-winning anesthesia medical group, Allied Anesthesia, announced today the release of a public service post about anesthesia awareness – also called anesthetic awareness – on its blog. Anesthesia awareness occurs when a patient can recall their surroundings or when a patient reports feeling pressure or pain during surgery. The group hopes the article will help educate patients on the safety of anesthesia and the rarity of anesthesia awareness.
Leading Allied Anesthesia Physician Fadi Tahrawi, D.O. said, "The fear of 'waking up' during surgery is, hands down, the most common fear we hear about from patients and parents. In actuality, it's about as rare as it can get, which, of course, is a great thing. The challenge is getting patients to understand just how unlikely any sort of awareness event – especially a painful one – really is. We hope the article will help allay fears."
In the article, the group uses a comparison to illustrate the rarity of anesthesia awareness. It tells readers they are two times more likely to be born with 11 fingers or toes than to experience anesthesia awareness of any kind. Patients are even less likely to report an awareness of pressure or pain.
"One of the key factors in patients' fear is a lack of understanding about what the definition of 'anesthesia awareness' includes," Dr. Tahrawi said. "The vast majority of awareness reports have nothing to do with pain or even pressure. Most people say they 'heard people talking' or could tell they were in the operating room."
Another leading Allied Anesthesia Physician Peter Sawras, M.D. said the "exceedingly rare" pain events are responsible for what he called an unfounded, widespread fear.
The post presents three facts about anesthesia awareness and how those facts relate to the likelihood that a patient will experience an awareness event. The facts are (1) it is rare, (2) anesthesia cannot "wear off" during surgery and (3) patients under anesthesia are never left unattended.
"The three facts we reference in the article form the foundation of the truth about anesthesia awareness," said Dr. Sawras. "And the truth is, patients can rest easy. There's simply no reason to worry about it."
About Allied Anesthesia: With more than 100 highly qualified physician anesthesiologists on staff, Allied Anesthesia provides adult and pediatric anesthesia services to St. Joseph Hospital of Orange, CHOC Children's Hospital, St. Jude Medical Center in Fullerton, San Antonio Community Hospital in Upland, St. Mary Medical Center in Apple Valley, and many other Southern California health care facilities. In 2014, Allied Anesthesia joined with Fullerton Anesthesia Associates and Upland Anesthesia Medical Group to consolidate best practices in more than six hospitals and more than a dozen ambulatory surgery centers. The expanded medical practice is dedicated to offering the highest comprehensive quality of care and the most cost-effective procedures in all facilities they serve. All Allied physician anesthesiologists are board-certified in anesthesiology, and they staff and manage the most efficient operating rooms in Southern California. Allied is a member of the California Society of Anesthesiologists, the American Society of Anesthesiologists and the Anesthesia Quality Institute.
For more information, visit: http://www.alliedanesthesia.com.