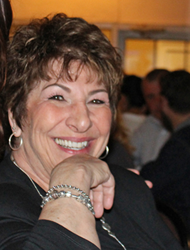 Barbara will be missed by loyal customers, fellow colleagues, suppliers, and executives with O&G Industries
Beacon Falls, CT (PRWEB) October 12, 2017
Barbara Walton, Sales Representative in our Stamford showroom retired September 29th after 23 years of service. She was was involved in the development and selection of materials for the first showroom in our Bridgeport location and the renovations and updates in the Stamford showroom. Barbara will be missed by her loyal customers, colleagues and executives with O&G. Best wishes Barbara!
ABOUT O&G INDUSTRIES MASONRY DIVISION
Since its inception in 1923, O&G Industries, Inc. has grown to become one of the most diversified construction companies in the Northeast and one of the largest suppliers of masonry products and services in New England. Headquartered in Connecticut, the masonry division's facilities include:

Meeting design specifications, product requirements, and budgets O&G sales representatives work with professionals and homeowners alike to guide them through the widest selection of earth-based materials and services available. O&G's value-added services extend to over 30 one-hour AIA/CEU programs for professionals. Visit an Earth Products Showcase featuring elegantly appointed vignettes from classic to contemporary design styles in a comfortable, natural setting.
For more information about O&G Industries Masonry Division, please navigate to our new website or contact Anita Goerig, Director of Marketing directly at 203-881-5192.