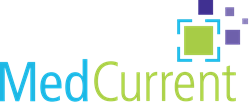 Toronto, ON (PRWEB) October 16, 2017
The first international pilot of the world-renowned radiology referral guidelines iRefer in the innovative OrderWise™ clinical decision support (CDS) platform has been launched at Royal North Shore Hospital in New South Wales, Australia. The pilot brings together the eighth edition of the Royal College of Radiologists' guidelines and the MedCurrent OrderWise™ solution.
From 4 October, doctors at Royal North Shore Hospital have been able to manage diagnostic imaging referrals more effectively; improving workflow, ensuring patients get the right imaging test the first time, with minimised exposure to ionising radiation.
Dr Nicola Strickland, President of The Royal College of Radiologists, said:
"I'm delighted that Australia will be the first nation outside the UK to benefit from this new development. We are eagerly looking forward to seeing the positive impact this has for patients and on radiology services."
John Adziovsky, President of MedCurrent, commented:
"This is a great opportunity to show what the leading radiology guidelines can do in conjunction with our carefully designed and adaptable software. It has been a privilege working with the visionary team in New South Wales Health to bring this together."
Dr Philip Hoyle, Director of Medical Services at Royal North Shore Hospital, added:
"This is an exciting opportunity to enable seamless application of evidence based practice to improve care. The system's ability to gather and collate feedback and to adapt makes it particularly valuable.
"We are looking forward to seeing the benefits that CDS is expected to bring, particularly in terms of safer care for our patients and improved workflow for our clinicians."
About MedCurrent:
MedCurrent is a physician-founded Clinical Decision Support (CDS) company focused on improving the quality of care and managing health system costs through our innovative and scalable solution, OrderWise. Our solution enhances the clinical decision-making process with real-time, evidence-based guidelines integrated at the point of care to improve health and healthcare delivery. Deep healthcare experience, superior technology and business agility make MedCurrent a global leader in CDS solutions. More information about MedCurrent is available at http://www.medcurrent.com.