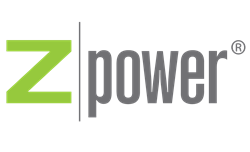 "We look forward to sharing our silver-zinc rechargeable hearing aid battery system with the best and brightest minds in the field."
Camarillo, Calif. (PRWEB) October 16, 2017
ZPower is pleased to announce that it will exhibit its rechargeable silver-zinc battery technology at the International Congress of Hearing Aid Acousticians (EUHA) in Nuremburg, Germany. The conference is the industry's largest event and features the cutting edge in audiology technology, specialist lectures and diagnostic implements. More than 100 exhibitors are expected to showcase their products and capabilities over the three-day period: October 18–20.
This year, ZPower has collaborated with the majority of the top hearing aid manufacturers to bring new silver-zinc rechargeable hearing aid options to market; several of these new hearing aids will be on display at ZPower's booth # F: 08 Hall 3A.
ZPower's silver-zinc rechargeable batteries offer hearing aid wearers the confidence of all-day power, with streaming, and the flexibility to interchange ZPower batteries with zinc-air disposable batteries. Additionally, ZPower batteries are safe, non-flammable and recyclable; no other rechargeable battery on the market today can provide this combination of features and benefits.
Dr. Barry Freeman, Vice President of Business Development for ZPower, will be leading a presentation, "Over-the-counter hearing aids: The impact on global hearing care," on Oct 18 at 2:15 p.m. He will discuss the background and implications of the recommendations that hearing aids be fit and sold over the counter without professional involvement, and the subsequent effect on patient outcomes.
"We participate in a number of conferences and trade shows throughout the year, but this one is special," said ZPower Vice President of Sales and Marketing, Sara Sable-Antry. "This is the premier gathering place for the international audiology community, and we look forward to sharing our silver-zinc rechargeable hearing aid battery system with the best and brightest minds in the field."
To learn more about ZPower batteries, please visit http://www.zpowerhearing.com.
About ZPower, LLC:
ZPower, with headquarters and a manufacturing facility in Camarillo, California, is a leader in the development of rechargeable silver-zinc batteries for microbattery applications. ZPower batteries deliver unmatched performance, improve user experience and are better for the environment. ZPower is ISO13485:2016 and ISO 9001:2008 certified, and its facility and devices are registered with the FDA. For more information, visit http://www.zpowerbattery.com.