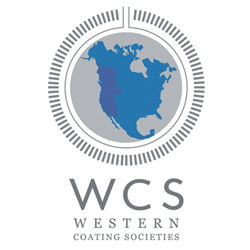 Mr. Kimbler will introduce ProHere® A 03010, a new waterborne binder from Michelman that was developed specifically for high value DTM applications.
CINCINNATI (PRWEB) October 13, 2017
Michelman, a global developer and manufacturer of water-based binders and surface additives, will feature a selection of its innovative and environmentally friendly binder and surface additive solutions at the 33rd Biennial Western Coatings Symposium and Show being held October 15-18, 2017 at the Paris Las Vegas Hotel and Convention Centre in Las Vegas, Nevada. Exhibiting at booth #328, Michelman will showcase solutions that enhance the barrier and functional properties of architectural specialty coatings, industrial & maintenance coatings, inks, and overprint varnishes.
Additionally, Mr. Charles Kimbler, Global Technical Services & Developmental Manager for Michelman's Coatings Group will conduct a presentation entitled "New Acrylic Binder for Direct-To-Metal Corrosion Resistant Coatings" on October 18 from 1:10 PM to 1:40 PM. In his presentation, Mr. Kimbler will introduce ProHere® A 03010, a new waterborne binder from Michelman that was developed specifically for high value DTM applications.
In Michelman's show booth, metal coating formulators will be introduced to the company's Ecrothan®, Ecronova®, and ProHere water-based resinous binders that are suitable for a wide range of processing conditions and metallic substrates. These solutions are used to enhance corrosion and chemical resistance, mechanical strength, and adhesion.
Also designed for metal coating formulators, Michelman's ProHere L-range solutions are water-based lubricants and surface modifiers that improve lubricity, slip and torque/tension control, while adding anti-mar and anti-scratch properties. They can be used to improve surface optics including matting and brilliance.
Wood coating formulators will discover new Ecronova, and Michem® brands of low and no-VOC additive and binder resin solutions that improve scratch and mar resistance, water beading, water and swell resistance, anti-block properties and gloss. New binder resins will be featured that exhibit excellent aesthetic properties, strong mechanical properties and that show superb adhesion to most substrates.
In the graphic arts sector of the market, Michelman will be featuring Michem brand additives for inks and OPVs that give customers better slip control, rub and abrasion resistance, while producing high gloss results.
About Michelman
Michelman is a global developer and manufacturer of environmentally friendly advanced materials for industry, offering solutions for the coatings, printing & packaging and industrial manufacturing markets. The company's surface additives and polymeric binders are used by leading manufacturers around the world to enhance performance attributes and add value in applications including wood and floor care products, metal and industrial coatings, paints, varnishes, inks, fibers and composites. Michelman is also well-known as an innovator in the development of barrier and functional coatings, as well as digital printing-press primers that are used in the production of consumer and industrial packaging, paper products, labels, and commercially printed materials. Michelman serves its customers with production facilities in North America, Europe and Asia, product development and technical service centers in several major global markets, and a worldwide team of highly trained business development personnel.