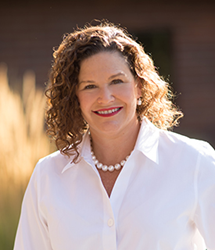 KENNEWICK, Wash. (PRWEB) October 17, 2017
The Children's Reading Foundation national headquarters today announced CEO Rick Donahoe will retire on December 15. The board of directors selected Kristin Norell as the foundation's next leader.
Donahoe served as CEO since May 1, 2015, and joined the foundation in 2013 as the grant project director. During Donahoe's tenure, the foundation reached parents, caregivers, and children in 25 states; more than at any other time in the foundation's 20-plus-year history.
Donahoe also successfully managed two U.S. Department of Education Innovative Approaches to Literacy grants, totaling $6.2 million. Those grants funded literacy and early learning initiatives to serve 48 very high-poverty school districts and communities in 15 states around the country.
"Serving children and families is very humbling," said Rick Donahoe, foundation CEO. "I'm blessed and grateful to have had the opportunity to give back in such a meaningful way."
Kristin Norell, most recently international sales director for Chronicle Books in San Francisco, was named Donahoe's successor by the board of directors. She will join the foundation and assume CEO duties on November 1.
Norell has more than 20 years of sales, licensing, and marketing experience. She served on the board of The Children's Reading Foundation from 2011 until her selection as CEO. Norell has strong ties to the international and publishing industry having held the roles of vice president at World Book, a Berkshire Hathaway company based in Chicago, and managing director, Asia for Universal Uclick, a subsidiary of Andrews McMeel Universal, the world's largest independent syndication company, which provides content for print, online, and mobile devices.
"The future of the foundation is in very good hands with the selection of Kristin as the next CEO," Donahoe said. "Her familiarity with the foundation, as well as her international publishing industry experience, is exciting for our next chapter."
About The Children's Reading Foundation: The national nonprofit was founded in 1996 in Kennewick, Washington, with the vision that every child learns to read at grade level by the end of third grade, thereby reaching his or her full potential in school and life. The foundation delivers national programs focused on reading skills and school readiness for children birth to age 8. The Children's Reading Foundation helps establish local chapters in communities across the country. Learn more at ReadingFoundation.org.