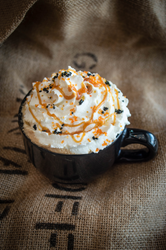 "Our King Cake has become one of our signature items, and we are excited to be able to offer it to our customers year-round," says Bobby Jucker, bakery co-owner and fifth generation baker.
Houston, TX (PRWEB) October 17, 2017
Houston's favorite bakery, Three Brothers Bakery, is celebrating Halloween this year with a new twist on a classic Mardi Gras favorite, offering special edition pumpkin-shaped King Cakes, Halloween-themed King Cakes and seasonal coffee drinks. Though King Cakes from Three Brothers Bakery are made in the classic Louisiana style, the bakery rolls out special-edition King Cakes for different holidays throughout the year.
"Our King Cake has become one of our signature items, and we are excited to be able to offer it to our customers year-round," says Bobby Jucker, bakery co-owner and fifth generation baker. "Everyone loves sweets and candy during this time of year, but our festive King Cakes are just another way for people of all ages to have fun during Halloween."
King Cakes at Three Brothers Bakery are filled with cream cheese or a variety of fruits and topped with sanding sugar on white icing. The pumpkin-shaped King Cake is topped with bright orange sanding sugar and a stem made of green sanding sugar. The Halloween King Cakes are decorated with white, orange and black sanding sugar with Halloween decorations on top.
If a sugar rush from all the sweet treats isn't enough to keep anyone up, the bakery's roast master and coffee saucier, Jack Babin, is introducing a new lineup of fall coffee drinks to the bakery's existing coffee menu, including a Pumpkin King Latte, Pumpkin Latte and Blood Mocha Latte. The Three Brothers Bakery coffee program debuted during the fall of 2016 and features coffee from beans roasted in-house.
The Pumpkin King Latte is made with house-made pumpkin syrup, drizzled with salted caramel and topped with sea salt. The Blood Mocha latte is a dark chocolate latte with house-made blood orange syrup, and the Pumpkin Latte featured house-made pumpkin syrup.
The bakery's new autumnal coffee drinks and King Cakes are a new way for Houstonians to celebrate everyone's favorite spooky holiday. The bakery's other Halloween offerings include festive petit fours, cupcakes and cookies.
For more information regarding Three Brothers Bakery, its Halloween treats or any other sweet products, please contact Amy Verbout at 713-225-0880 or amy(at)integrateagency(dot)com.
About Three Brothers Bakery
The traditions of Three Brothers Bakery began in Chrzanow, Poland circa 1825, and were preserved despite the family's concentration camp imprisonment during the Holocaust. Their miraculous liberation, and subsequent move to Houston, brought Eastern European scratch baking traditions to 4036 S. Braeswood Blvd, 12393 Kingsride Lane, and 4606 Washington Ave where the owners are now proud to call themselves "memory makers who just happen to be bakers." Perfecting the process for almost 200 years, each day the fifth generation bakers produce mostly dairy-free breads and pastries, cookies, a full line of specialty dessert cakes and pies, as well as custom birthday, special occasion, wedding and groom's cakes using only the highest quality ingredients.
The Three Brothers Bakery pecan pie was named "the best mail order pecan pie America has to offer" by Country Living magazine, bakery owner, Bobby Jucker competed in the popular 'Food Network Challenge' and has been seen on Food Network's Outrageous Food. Three Brothers won "Best Mail-Order Pies 2012" from Bon Appetit, as well as Modern Baking's "2013 Retail Bakery of the Year" and was part of The Knot's "2010-2013 Best of Weddings" and "Hall of Fame" picks. Most recently, Three Brothers Bakery was named #11 in "America's 50 Best Bakeries" by The Daily Meal, and was awarded the 2013 Jeffrey Butland Family-Owned Business of the Year by the Houston division of the U.S. Small Business Administration.
Follow Three Brothers Bakery on Facebook and Twitter for Houston area news, information and events.