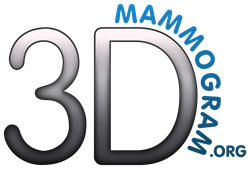 Lead the Way Prevention Today!
CHICAGO (PRWEB) October 18, 2017
3DMammogram.org is pleased to introduce it's new Search See and Schedule program making it easier for new patients to schedule their 3D Mammogram procedures.
"We talk to our members daily and one thing is perfectly clear," said Diana Hanzel co-founder of 3DMammogram.org, "They like how easy it is to search our directory to locate their nearest 3D Mammography facility."
Members like how detailed the facility bio pages are which features the type of 3D Mammography technology being used by the facility, the hours of operation and the facility philosophy. The best part is the simplicity of the one touch scheduling option. One click and the appointment is set.
Organizations who have joined forces with 3DMammogram.org realize the future of appointment scheduling is with computers, smart phones and tablets coming from the search engines. Many 3D mammography facilities have gone to the self referral system allowing patients to schedule a procedure without a doctors script.
"Members have expressed the frustration of sorting through confusing websites or waiting on hold from over loaded scheduling departments. They want it fast and they want it now," Michael Slowik Co-Owner of 3D Mammogram.org said. "Our goal is to make it seamless for both new patients and mammogram facilities to get connected."
The self-referral market is exploding and women are looking at the search engines to find their 3D Mammogram providers and that is where 3D Mammogram.org takes the lead with the optimal search keywords 3D Mammogram used in most searches.
The new 365/55 program is very popular amongst facilities in the 3DMammogram.org directory. For only one dollar a day and a CPA of 55 dollars per new patient appointment it's easy for mammography facilities to upgrade their company listing to fully automated. All that is required is a dedicated email address to retrieve new patient appointments.
3D Mammogram.org was formed to bring awareness to women in the US who share the philosophy: Lead the Way Prevention Today.
About 3DMammogram.org
The ongoing mission of 3DMammogram.org is to empower women to become avid health consumers responsible for their own well-being and the fulfillment of their personal goals. They provide a wide array of prevention strategies, along with health and wellness resources. The organization believes that all women, regardless of age, education or income, should have easy access to health-related facilities, specialists and services.
Media Contact:
Managing Partner, Ms. Diana Hanzel
Diana(at)3dmammogram.org