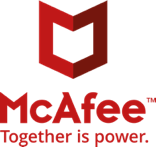 Resolve Systems' integration with McAfee ESM provides the most effective solution to accelerate security incident response for our mutual customers.
IRVINE, Calif. (PRWEB) October 18, 2017
Resolve Systems, the only unified, enterprise-wide Security Incident Response Platform, announced today that it has achieved technical integration of Resolve with McAfee Enterprise Security Manager (ESM) technology, enabling customers to deploy more robust security solutions and better protect their assets from ever-evolving cyber threats.
As a member of the McAfee® Security Innovation Alliance™, Resolve Systems plays a critical role in the program's mission to accelerate the development of interoperable security products and to simplify the integration of these products within complex customer environments, bringing better value and more protection against the growing threat landscape to joint customers. Through this partnership, Resolve Systems and McAfee address a rising industry need to shorten response times from security events and more easily remediate compromised systems, leading to a simplified Threat Defense Lifecycle.
"Resolve Systems' integration with McAfee ESM provides the most effective solution to accelerate security incident response for our mutual customers," said Larry Lien , Chief Product Officer at Resolve Systems . "With Resolve's standards-based playbooks, response orchestration, human-guided automation and enterprise-class capabilities, we empower security teams to respond more quickly and efficiently to security incidents detected by McAfee ESM. We're pleased to be a part of the McAfee Security Innovation Alliance."
Resolve Systems' technology enables a Security Operations team to resolve security incidents faster with a unified incident response platform that provides process orchestration and automation. With the integration of McAfee® ESM technology, users can now quickly validate, diagnose and resolve security incidents. Resolve Systems has a proven track record of significantly improving incident response time to reduce cost and risk for global enterprises.
"We are excited to add Resolve Systems to the select list of Technology Partners in the McAfee Security Innovation Alliance program," said D.J. Long, head of McAfee Security Innovation Alliance. "We expect our joint solutions to stimulate powerful new workflows for security and compliance, a key goal of the Security Innovation Alliance program."
About Resolve Systems
Resolve Systems is the global leader in providing a single platform for enterprise-wide incident response, automation and process orchestration for Security Operations, IT Operations, Network Operations and service desk teams.
Resolve accelerates incident response and resolution by supplying engineers with partially or fully customized human-guided automations, powerful real-time incident collaboration and the omnipresence to orchestrate existing systems, across silos.
Headquartered in Irvine, California, USA with operations in EMEA and APAC, Resolve Systems works with nearly 100 of the largest global firms and is majority owned by funds affiliated with Insight Venture Partners, a leading global private equity and venture capital firm investing in high-growth technology and software companies.
About Insight Venture Partners
Insight Venture Partners was founded in 1995 and has raised more than $13 billion and invested in nearly 300 companies worldwide. Insight Venture Partners' mission is to find, fund and work successfully with visionary executives, providing them with practical, hands-on growth expertise to foster long-term success.
For more information on Insight and all of its investments, visit http://www.insightpartners.com.
McAfee® and the McAfee logo are trademarks of McAfee, LLC in the United States and other countries.  Other names and brands may be claimed as the property of others.