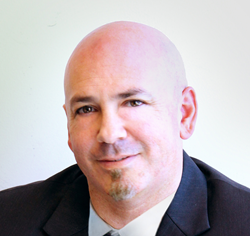 Ralph has demonstrated leadership in developing and implementing hosted voice services, along with an intense commitment to creating the best possible customer experience wherever he goes.
LOS ANGELES (PRWEB) October 19, 2017
AireSpring announced today that Ralph Romero, a dynamic industry telecom operations leader with over 15 years of experience, has joined its growing executive level staff. Mr. Romero is now on board as Vice President of Customer Operations, bringing with him a strong record in automating systems and increasing efficiencies across multiple processes for hosted voice products. His mission will be to further build AireSpring's powerful customer operations team, already considered an industry model, innovating new ways to advance the company's Unified Communications as a Service (UCaaS) position and support its expanding managed services and voice product offerings.
Mr. Romero has spent his career in the telecom and software development industry, building deep experience in hosted voice operations and customer service. Always finding himself at the leading edge of technological change, he helped AT&T launch their DSL division. He later worked at Telekenex, as Director of Operations, and scaled their operations and support internationally. He then went on to work at Cubic, where he helped launch an innovative contactless payment method for the Bay Area Rapid Transit system, named the Clipper Card. It became a model for similar programs in other public transportation systems.
Most recently, Mr. Romero worked with Telepacific, as Senior Director of Managed Services and Operations, and was instrumental in designing, implementing and launching their suite of hosted PBX products and managed services. He describes himself as someone who is passionate about what he does, saying "Building scalable and measurable process efficiencies, team culture and atmosphere are important to me, always keeping an eye on customer experience enhancement and satisfaction." Mr. Romero moved his family from their deep roots in the San Francisco Bay Area, in order to accept the AireSpring position. He cites the "…passion, commitment and dedication to the industry…" he saw in Avi Lonstein, Daniel Lonstein [AireSpring COO] and the whole AireSpring team, for his confidence in the company.
AireSpring CEO, Avi Lonstein said, "Ralph has demonstrated leadership in developing and implementing hosted voice services, along with an intense commitment to creating the best possible customer experience wherever he goes. We look forward to his valuable expertise as we continue growing our full complement of hosted network services, and the best customer support team in the industry."
About AireSpring
Founded in 2001, AireSpring is an award-winning provider of cloud communications and Managed Connectivity solutions, serving thousands of businesses nationwide. AireSpring provides fully managed and connected end-to-end, next-generation solutions for multi-location enterprise customers. Services include SD-WAN, AirePBX™ Cloud Business Phone Systems, AireContact® Cloud Contact Center, SIP Trunking, MPLS, Disaster Recovery, Managed Security, and Business Internet. AireSpring's solutions are offered through a diversified network of channel partners that includes distributors, master agents, managed service providers (MSPs), and value added resellers (VARs). AireSpring's services are delivered over its revolutionary nationwide MPLS Mesh network, providing customers a fully integrated, end-to-end solution from a single vendor.
AireSpring has received numerous industry awards for "Next-Gen Solution Provider," "Top Midmarket Vendor Executive," "Product of the Year," "Best Telecom Deal," "Best in Show," and "Top Channel Program." AireSpring is privately held, diversified, debt-free, and renowned in the industry for delivering a broad range of innovative cloud communications and connectivity solutions at competitive rates. To find product information or to become an AireSpring partner or agent, please visit http://www.airespring.com or contact us at (888) 389-2899.