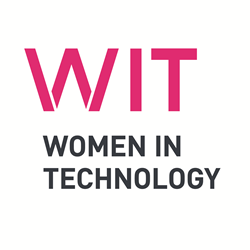 Atlanta, Georgia (PRWEB) October 19, 2017
Women in Technology's (WIT) annual Women of the Year Awards, taking place on Thursday, November 16 at the Georgia Aquarium, celebrates female executives for their accomplishments as leaders in business, visionaries of science, technology, engineering, arts and math (STEAM) and remarkable women who make a difference in the community.
The Women of the Year Awards gathers top Georgia companies at the forefront of the STEAM industries to recognize and announce the Woman of the Year - women who demonstrate leadership in large/enterprise, medium/mid-size and educational institutions, small/emerging or non-profit organizations. Additionally, one special WIT Girl will be recognized as the Girl of the Year for her exemplary achievement and dedication to STEAM education. WIT is proud to announce the 2017 judges for the Woman of the Year Awards.
2017 WIT Award Judges:
Jackie Breiter, CIO and COO at Merris
Theresa Brunasso, Consultant at D&S Microwave (Founder and President)
Dr. Anne DeBeer, IT Consultant
Pat Falotico, CEO at Greenleaf Center for Servant Leadership
Jay Ferro, Independent Consultant
Derek Johnson, Southeast General Manager at ThoughtWorks
Lisa LaRoque, Executive Director of Inspire CIO
Ian Lockwood, VP, Strategic Business Development at Optum
Tamara Lopata , Executive Director of Inspire CIO
Matthew Maddox, SVP, Chief Information Officer at Old Republic Aerospace
Mike Russell , Owner/CEO ETS Solutions
Grant Shih, Vice President, Technology Services at Carter's | OshKosh B'gosh
Lyn Turknett, President, Turknett Leadership Group
Scott Wells, Director - Business Development at RCG Global Services
Leanne West, Chief Engineer Pediatric Technologies, Georgia Institute of Technology
This year's Women of the Year Awards presenting sponsor is NCR Corporation. NCR is a leader in omni-channel solutions that enable nearly 700 million transactions daily across retail, financial, travel, hospitality, telecom and technology and business.
"In tech especially, we know innovation prospers and we all thrive when there is diversity of thought and inclusion of every voice at the table," said Julie Untener, IT Vice President, IT Governance, NCR. "That's why we're thrilled to continue our support of Women in Technology's Women of the Year Awards. NCR has celebrated a past winner from our incredible team, and this year we continue to make strides on our shared investment in empowering Atlanta women and girls in STEAM."
The 2017 Women of the Year Awards will take place on Thursday, November 16 at the Georgia Aquarium. Sponsorship opportunities and individual tickets are available for purchase. If you are interested in becoming a sponsor of the event, contact Pat Hurston at info(at)mywit(dot)org or by phone at 470-823-3228 to secure a sponsorship.
About NCR Corporation
NCR Corporation (NYSE: NCR) is a leader in omni-channel solutions, turning everyday interactions with businesses into exceptional experiences. With its software, hardware, and portfolio of services, NCR enables nearly 700 million transactions daily across retail, financial, travel, hospitality, telecom and technology, and small business. NCR solutions run the everyday transactions that make your life easier. NCR is headquartered in Duluth, Ga., with over 30,000 employees and does business in 180 countries. NCR is a trademark of NCR Corporation in the United States and other countries. NCR encourages investors to visit its web site which is updated regularly with financial and other important information about NCR. http://www.ncr.com
About Women in Technology
Women in Technology (WIT) empowers and educates women and girls about opportunities in science, technology, engineering, the arts, and math (STEAM) by educating middle and high school girls, and young women in college, and by sharing the stories of successful professional women in STEAM. Our team of more than 250 volunteers delivers professional development and networking opportunities to our more than 2,500 professionals, and programs to more than 1,000 students. From the classroom to the boardroom, WIT is committed to bringing the best STEAM content and programming to women and girls in Georgia. [http://www.mywit.org