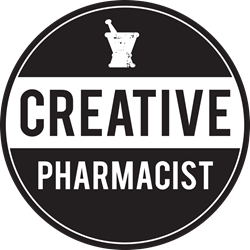 EVANS, Ga. (PRWEB) October 17, 2017
Creative Pharmacist announced today the highly-anticipated launch of an opioid abuse prevention pathway for community pharmacists utilizing the STRAND intervention platform. In addition, the clinical team at Creative Pharmacist also unveiled a new proposed pathway for pharmacists to engage patients taking medications for chronic pain management.
"Clinical community pharmacists are already actively involved in curbing opioid abuse within the communities they serve, including the rural space," said David Pope, PharmD, CDE, Chief of Innovation at Creative Pharmacist. "Through the new intervention and education opportunities offered through the STRAND platform, pharmacists will be able to assist the entire healthcare team in coordinating care and identifying potential opioid abuse."
Drug overdoses are now the leading cause of death among Americans under 50. The majority of these deaths are attributed to an opioid overdose. An estimated 91 Americans die each day from an opioid overdose, including prescription opioids and heroin.
"Pharmacists are on the front lines of dispensing opioid pain medications and providing medication-related services. They play a pivotal role in the fight against the opioid overdose epidemic," said Debra Houry, MD, MPH, director of CDC's National Center for Injury Prevention and Control. "By engaging in prevention as well as treatment, pharmacists are on the front lines of America's opioid epidemic."
Pharmacists will have unique access to resources, including those developed by the Center for Disease Control (CDC), to engage patients receiving opioid treatment at the time of the prescription fill. In addition, pharmacists have access to specific patient-focused education, documentation pathways that can be disseminated to the healthcare team, tools for addressing adherence issues/drug therapy problems, and quick access to patient monitoring capabilities, including the use of the STRAND app. Pharmacists will also utilize the CDC's Rx Awareness campaign materials through in-store TV displays via Creative Pharmacist TV, an app available on the Apple TV App store.
STRAND is a first-of-its-kind intervention platform, allowing pharmacists to create and transmit Pharmacist eCare plans and bill for clinical services. In addition, STRAND provides intervention support, including patient education, built directly into the platform, allowing pharmacists to engage patients through an easy-to-use pathway within their workflow. STRAND also has single sign-on capabilities with a majority of pharmacy management systems.
About Creative Pharmacist
Co-founded by a community pharmacist and a technology expert in 2008, Creative Pharmacist, developer of the STRAND® clinical platform, is the U.S. market leader in helping pharmacists launch clinical services within their community. They support community pharmacists across the country in engaging patients with chronic disease, such as diabetes, through STRAND, a wide-reaching intervention, documentation, and education platform capable of developing the new Pharmacist eCare plan. Their mission is to transform the community pharmacy marketplace by inspiring and empowering pharmacists to engage clinical pharmacy practice to improve both the health of their business and the health of their patients. For more information, please visit: http://www.creativepharmacist.com.