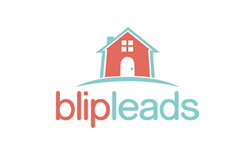 "Serious investors. Serious results."
CHARLESTON, S.C. (PRWEB) October 17, 2017
In less than one year, Charleston lead-generation company sets sights on national real estate investors
Starting in January 2017, Blip Leads— founded by Ethan Summers and CC Garland—has already proven successful in the Charleston market and is primed to create an impact on a national level. Summers and Garland replaced the direct mailer strategy with a new formula that adds a personalized touch to an otherwise impersonal interaction.
With a strategy built around direct calling, voicemail blasts, and SMS marketing, Blip Leads delivers a three to four percent response rate—with the national average for direct mail marketing being one percent.
"A level of trust has to be established before a high-equity seller will reveal his or her motivation to sell," says Summers. "That requires a personal touch."
After working with some of Charleston's top real estate companies on off-market acquisitions and successfully flipping over 60 properties, Blip Leads is ready to expand their expertise outside of Charleston.
"What sets us apart is our dedication to making the real estate investment process as fruitful as possible," says Garland. "Our focus is helping real estate investors connect with highly motivated, high-equity and often absentee sellers."
It comes as no surprise that this young company is run by two young and energetic entrepreneurs. Summers and Garland, 25 and 29 respectively, started their career in real estate. When the two noticed a lack of effective and personalized lead generation services, it made sense for them to create their own. Their goal is to make it accessible in Charleston and, now, on a national level.
To learn more about Blip Leads, contact info@blipleads.com.