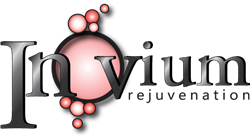 "The goal of the trial is not to prove that we can reverse menopause, because over and over again, we have proven this. Now, we have begun to see for the first time the link between the restoration of fertility and the reversal of the aging process in women." Aaron Traywick Managing Director
CARLSBAD, Calif. (PRWEB) October 30, 2017
Preliminary results from the world's first clinical trials to reverse menopause and its associated negative health effects in women has shown reversal of menopausal symptoms and hormone restoration to fertile levels. Since July 2017, the California-based Inovium trials have been evaluating the link between a new treatment to restore ovarian function discovered in 2015 by partner clinicians in Athens, Greece.
Approximately 10 women and their partners have been selected to move forward in the trial, which will further examine their progress as they begin In-Vitro Fertilization and other strategies for late-life pregnancy. Over 100 additional women have received the treatment in 2017, with over 75% of all women proceeding forward positively towards pregnancy.
The clinical results of the California trials have effectively reproduced the success of preclinical trials conducted in Greece in 2015, where Platelet Rich Plasma (PRP) injections were discovered to rejuvenate the ovaries of menopausal women, restore fertility, and pursue pregnancy. Of more than 60 women who received the treatment preclinically, over 75% now have the option of natural pregnancy or in vitro fertilization, including 9 successful pregnancies. Over 75% have also seen overall hormone levels return to youthful levels.
No donor is needed - instead, the patient's own genetic material is used to heal the body. The basic process involves the removal of the patient's own blood plasma, enrichment via centrifuge, and re-injection into the ovaries once elements commonly present in youthful blood have emerged.
Enrollment is now open for the trials. Future study locations will open in New York, Chicago, Texas, and other global locations in January 2018. Women who have entered or are entering menopause, and would like to regain fertility and healthy hormone and energy levels are encouraged to sign up at http://www.inoviumrejuvenation.com for more information.
Enrollment is also open for the Inovium Endometrial Rejuvenation Trials, separate trials which will study increases in health to the uterus and success rates for embryo transfer and implantation as a result of the treatment.
Before and after blood test data have been compared to a randomized dataset of over 50,000 persons, to determine the average number of years of health restored to each woman. Anonymized clinical data is available for release upon request.
Inovium is a new company committed to exploring new, safe, and affordable innovations in fertility sciences. Inovium is the dedicated fiscal sponsor of the world's first clinical trials to restore fertility naturally using the body's own genetic material, and is a division of Ascendance Biomedical, a biomedical research and development firm developing novel interventions in the treatment, mitigation, and reversal of chronic, aging-related disease and its underlying causes.
Official Clinical Trial Protocols
Preclinical Report and Findings
Former Press Coverage