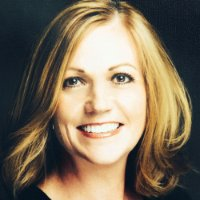 All business owners look for ways to constantly keep one step ahead of the competition. With Pam, we took a leap ahead
TAMPA BAY, Fla. (PRWEB) October 18, 2017
Morgan Auto Group proudly announces the appointment of Pamela Prue as Chief Learning Officer for the Tampa-based, auto giant. Prue will be in charge of sales recruiting and training for the company.
Prue, who holds a Bachelor's of Arts degree from Saint Joseph's College, in Standish, ME, has a strong automotive background. Prue was Area Training Manager for Toyota, for whom she trained more than 500 sales agents for Toyota dealerships throughout the West Coast of Florida. Furthermore, Prue has served as senior account manager and training and development manager.
"We are extremely happy to have Pam with us. Her background and knowledge are invaluable. All current and future Morgan Auto Group associates will benefit from her years of experience. Our strong commitment to excellence and exceptional customer service has just become even better with the addition of this consummate professional," said Brett Morgan, CEO of Morgan Auto Group.
Additionally, Prue, who will relocate to the Tampa Bay area for this new chapter in her life, has strong leadership capabilities. She developed a "Training Assessment" evaluation process with which dealers could improve the hiring process, the training and the development of their individual sales team.
"All business owners look for ways to constantly keep one step ahead of the competition. With Pam, we took a leap ahead," said Morgan.
About Morgan Automotive Group
Morgan Auto Group is one of the largest, privately held automotive dealer groups in the nation, recently ranked in the top 50 by Automotive News.
Through its 28 dealerships, the Tampa-based business offers 15 unique brands, from Honda to Lamborghini, with new, certified pre-owned, and quality used vehicles available for lease or purchase. These retail locations also sell car parts, service contracts, along with maintenance and repair services.
The company's famous slogan, "When You Make It Morgan, We Make It Happen" is the basis for all customer service, branding, promotions, and other key operations at its 28 locations from Columbia, Missouri, to Naples, Florida.