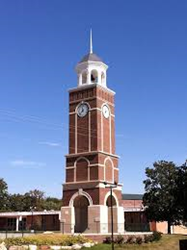 "Parents like knowing exactly how much they are investing in their child's education and that they will not be surprised by additional fees or charges." - Dave Clouse, vice president for community engagement
HENDERSON, Tenn. (PRWEB) October 19, 2017
Fall 2017 enrollment at Freed-Hardeman University grew by 66 students with the total head count at all locations standing at 1,972, a 3.5 percent increase over 2016, according to university officials. Undergraduate enrollment was 1,471 students, while graduate students totaled 501.
The Dickson location showed the greatest gains with 174 students, 141 undergraduate and 33 graduate. Last fall, 109 students were enrolled at Dickson. A total of 1,627 credit hours was generated this fall. Located at the Renaissance Center, the FHU program is in its fourth year of offering upper division undergraduate and graduate courses.
Cumulative credit hour production was up 2 percent. The College of Education and Behavioral Sciences and the College of Biblical Studies showed the greatest gains at 17.8 percent and 9.3 percent, respectively.
Parents are pleased with FHU's comprehensive charge, according to Dave Clouse, vice president for community engagement. "They like knowing exactly how much they are investing in their child's education and that they will not be surprised by additional fees or charges," he said. "Another thing that makes FHU cost effective is that many students are able to complete a four-year degree in only three years because of the retooled general education requirements and the fact that FHU's tuition charge is not limited to the traditional 15 hours. In fact, some students complete both a baccalaureate degree and a master's degree during their four years here," Clouse added.
Coupled with that, Clouse said, is FHU's excellent placement rate in graduate and professional schools and in the marketplace. "Approximately 95 percent of FHU graduates are employed or accepted into graduate school within six months of their graduation," he said. "Parents are pleased to see their investment in Christian education reaps dividends."
While FHU is pleased with the increase in enrollment, the university is seeking to build on that momentum. David Shannon, who became president June 1, began this summer a series of weekend road trips dubbed the "Presidential Trek." Shannon and other university representatives, are taking FHU to alumni, prospective students and friends.
"I really believe if students and their parents only knew all of the good things happening at FHU, students would want to enroll and parents would want them to be here," Shannon said. Therefore, he's taking the message to the people, aiming at an increase in new students for 2018.
The mission of Freed-Hardeman University is to help students develop their God-given talents for His glory by empowering them with an education that integrates Christian faith, scholarship and service. With locations in Henderson, Memphis and Dickson, FHU offers bachelor's, master's, specialist's and doctoral degrees. More information is available at http://www.fhu.edu.