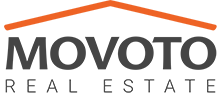 "It's not an award you can apply for. It's only awarded to outstanding agents who go above-and-beyond for their clients' needs."
FRESNO, Calif. (PRWEB) October 24, 2017
Movoto Real Estate congratulates real estate agent Harvey Boganwright for taking home the Five Star Real Estate Agent Award for the eighth year in a row.
The Five Star Real Estate Agent Award is a market-specific accomplishment awarded once a year by Five Star Professional, a market research organization, that teams up with city and regional magazines.
Boganwright, a seasoned agent serving the Fresno area for over 14 years, recently made the switch to Movoto.
"Movoto is up-and-coming. They're progressive-thinking and internet savvy," said Boganwright. "That was really appealing to me."
Five Star Professional Award recipients must receive outstanding feedback from clients and industry peers, have a minimum number of real estate transactions, while maintaining a spotless complaint history review.
"It's not an award you can apply for," says Boganwright, who has been a recipient since 2010. "It's only awarded to outstanding agents who go above-and-beyond for their clients' needs."
Boganwright is also a mentor who helps train and recruit new real estate agents. It's something he looks forward to and believes Movoto is a great place to continue his mentorship. "I like helping young agents get their start in the business," he said. "It's important that they start out right, with solid mentorship."
With Boganwright's unwavering dedication to the art of real estate and stellar reputation for client success, there's no doubt he will be a top contender next year, as well.
About Movoto
Movoto Real Estate was founded on a simple principle: Selling and buying real estate is too complicated. That's why Movoto has dedicated over a decade to simplifying it. From humble beginnings as a three-person startup in 2005, the company has grown to become the second largest online real estate company in the US.
With the backing of Recruit Holdings Co. Ltd., owner of the largest real estate portal in Japan, Movoto has developed a real estate network of over 3,500 agents across all 50 states. Movoto was selected four years in a row for Inc. Magazine's 500|5000 fastest growing private companies. Join the over 26,000 clients who have trusted Movoto agents with buying or selling their home and the over 50 million people who searched for homes on Movoto in 2015. Learn more at movoto.com