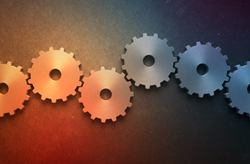 We're proud to be the pioneers in bringing Integrated Service Management Essentials to professionals.
Burlington, ON (PRWEB) October 19, 2017
Pink Elephant announced their newest certification course, Integrated Service Management Essentials, to help IT professionals stay ahead of recent market trends and business pressures. The course is part of the new Integrated Service Management portfolio, which also includes Integrated Service Management Overview.
"Today's IT organization is constantly challenged to be better, faster, cheaper," said Troy DuMoulin, VP Research & Development, Pink Elephant. "We're proud to be the pioneers in bringing Integrated Service Management Essentials to professionals to help combine tried-and-tested frameworks such as ITIL® with Lean, Agile and DevOps practices to successfully increase business value."
As the first training organization to market, Pink Elephant continues to lead the way by introducing innovative industry concepts, and the latest course offering is another prime example.
Integrated Service Management Essentials provides an "integrated" view of IT Service Management (ITSM) – a fresh and unique approach. The course examines Integrated Service Management in relation to ITIL, Lean, Agile, DevOps and Organizational Change Management practices. The curriculum addresses how collectively these practices can revitalize service management initiatives, enable process acceleration, reduce risk, lower costs and deliver customer value. The course also covers:

The differences in perspective and focus of a Technology versus a Service Outcome focused organization
The core service management lifecycle stages and processes as defined by ITIL and how they are enabled or modified by other models such as Agile and DevOps
The key concepts of "DevOps – The Full Stack" in respect to improved collaboration, continuous delivery and automation
How Organizational Change Management practices can be applied to achieve success with major cultural transformations
The 2-day certification course prepares students for the examination leading to the Integrated Service Management Essentials Certificate, granted by the Professional Designations Corp.
To find out more about the Integrated Service Management portfolio, or to register for this and other courses offered by Pink Elephant, visit http://www.pinkelephant.com, or contact 1-888-273-PINK or info(at)pinkelephant(dot)com.
About Pink Elephant
We Lead The Way! A premier global training, consulting and conference service provider, Pink Elephant has an undisputed reputation for leading the way. We're proud of our pioneering and innovative spirit, which has enabled us to introduce and spearhead many revolutionary concepts and programs since our inception 40 years ago.
To learn more about Pink Elephant and our full portfolio of training, consulting and special events, visit http://www.pinkelephant.com