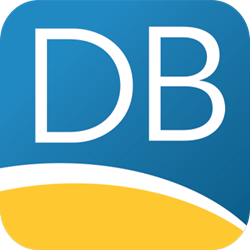 Our commitment is to our customers' compliance. Our vision is to make HCP spend reporting as simple as possible for our customers' sales representatives. The relationship with aPureBase allows us to extend our service offering to global customers. --Marcel Syriani, DATABASICS CTO
RESTON, Va. (PRWEB) October 25, 2017
DATABASICS, a provider of cloud-based expense reporting software, is pleased to announce a new direct integration and a partnership with aPureBase, a single source global pharma data provider.
The latest version of DATABASICS opens up integrations so that clients can more easily conform to regulations from the Physician Payments Sunshine Act in the United States, the Loi Bertrand in France, and the EFPIA Disclosure Code across Europe.
DATABASICS' all-in-one solution combines expense reports, HR data, and data from third parties, such as global healthcare professional (HCP) data from aPureBase. The goal is to build a system that automates and takes care of the heavy lifting involved in transferring data between systems and ensures reporting compliance.
Users can file expense reports from one simple entry screen, pulling in data for multiple HCPs and entities. The solution simplifies reporting requirements, ensuring that the data reported is valid.
"Our commitment is to our customers' compliance. Our vision is to make HCP spend reporting as simple as possible for our customers' sales representatives. The relationship with aPureBase allows us to extend our service offering to global customers," said DATABASICS CTO Marcel Syriani.
"Optimal data quality and compliance with local data legislations is our DNA," said aPureBase's CEO Caroline Erup Widriksen. "We provide HCP data to compliance, legal, medical, sales and marketing departments in pharma and medical device companies across the globe, constantly refining procedures around data handling to deliver compliance as an integrated part of our data offerings. EFPIA code of conduct - equivalent to the Sunshine Act in the United States - has our particular focus, as has the EU General Data Protection Regulation which is being brought into force in May 2018, and will highly affect any company on the globe trading with European countries and thereby involving exchange of data."
Using DATABASICS 6.4, users can directly import global physician data, making it easy for sales representatives to complete expense reports while keeping compliant. The integration will ensure Sunshine Act/Loi Bertrand compliance for detailing spend. The solution brings together spend data with HCP data to meet transparency reporting requirements. The end result is built-in compliance, fewer errors, and less time spent manually correcting data since users can integrate healthcare provider data to quickly and easily populate their spend reports.
About DATABASICS:
DATABASICS provides cloud-based Expense Reporting, Timesheet Management, and Invoice Processing automation. Providing global solutions in more than 120 countries, DATABASICS provides web-based and mobile business solutions to a broad spectrum of industries. For over 20 years, DATABASICS has solved problems in expense reporting and time tracking for leading organizations around the world.
DATABASICS is headquartered in Reston, Virginia. For more information, please visit http://www.data-basics.com or email info(at)data-basics(dot)com.
About aPureBase:
aPureBase is a formalized partnership of experienced data providers in the European Healthcare industry. To the best price on the market, we keep data on Healthcare Professional (HCPs) and Healthcare Organisations (HCOs) up-to-date, accurate and compliant with local legislation on personal data protection regulations. With our unique global database structure containing millions of HCPs and HCOs, it is possible to compare sales and marketing activities across borders and hereby minimize internal costs substantially. aPureBase can deliver the HCP and HCO data into any compliance or CRM system and have standardized proven technical interfaces facilitating smooth integrations.
aPureBase is headquartered in Copenhagen, Denmark. For more information, please visit http://www.aPureBase.com or email info(at)apurebase(dot)com.