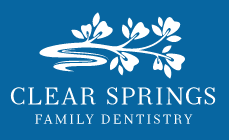 Kyle, TX (PRWEB) October 24, 2017
Dr. David McIntyre is pleased to welcome new patients to receive general or pediatric dentistry in Kyle, TX, now with or without a referral. In honor of Dental Hygiene Month, Dr. McIntyre is educating patients on the importance of receiving experienced dental care at all ages. It is especially important for patients to bring their young children in for regular dental checkups and cleanings so they can learn how to maintain good oral health and avoid cavities.
Dr. McIntyre encourages parents of young children to make sure they receive pediatric dentistry in Kyle, TX, starting at a young age. Without regular dental cleanings and checkups, children are more susceptible to cavities, tooth decay, gum disease and a host of other oral issues. Although baby teeth eventually fall out to make way for permanent teeth, it is still important to keep them clean and healthy during childhood. It is also important to teach children the oral hygiene skills they will need to maintain good oral health throughout adulthood.
Dr. McIntyre offers a variety of preventative care services that can help children and adults avoid common oral problems. Other services he offers include dental implants, root canal treatment and cosmetic dentistry. Dental implants are used to replace missing teeth and are valued for their impressive durability and natural appearance. Root canal treatment is typically needed when the roots of a tooth become inflamed and infected. Dr. McIntyre is able to gently remove the infected pulp, replace it with an inert material, then seal the area to prevent the future development of bacteria. Cosmetic dentistry can include a variety of services intended to improve the appearance of the teeth, including composite fillings, dental bridges and crowns, and teeth whitening.
Dr. McIntyre invites anyone needing general, cosmetic or pediatric dentistry in Kyle, TX, to visit his practice. Appointments for dental cleanings, cavity removal and other general dentistry services can be arranged by calling Clear Springs Family Dentistry at 512-268-4011 or by visiting http://www.clearspringsdentistry.com.
About the Doctor
Clear Springs Family Dentistry is a general dental practice offering personalized dental care to patients in Kyle, TX. Dr. David McIntyre is a dentist who values building relationships with each of his patients to truly understand their unique needs and help them reach the healthy smile they deserve. Dr. McIntyre offers a wide variety of services including dental implants, cosmetic dentistry, periodontal treatments, dental crowns and pediatric dentistry. To learn more about Dr. McIntyre or the services he offers, please visit http://www.clearspringsdentistry.com or call 512-268-4011 to schedule an appointment.