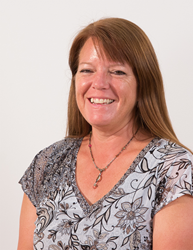 (PRWEB) October 23, 2017
Kim brings more than 25 years of experience in Finance and Accounting roles within industries including manufacturing, heavy civil construction and service.
Richard Shuman, President of OAKWORKS said, "Kim is a great addition to our growing company. Her finance and accounting background and her strong drive provides us with the partner we need to sustain steady growth and make sound business decisions for the company."
Kim added, "I believe in the company's values (treating everyone with the same respect we expect to be treated to ourselves), mission (innovating health and wellness within your world) and vision (bringing reward to employees, suppliers, distributors and customers while utilizing resources to the best of our ability to protect local environment and world resources) and look forward to helping the company meet its corporate goals such as delivering a profitable growth plan and creating a performance based culture."
Kim holds a Bachelor of Science in Accounting from Elizabethtown College, and is finishing her MBA from Elizabethtown College as well, with an anticipated graduation from the MBA program in the Spring of 2018. In her free time, Kim enjoys gardening, running 5K's and half-marathons, and spending time with family and friends.
About OAKWORKS Solutions:
OAKWORKS Solutions offers four unique brands; iNSPIRIT Medical Solutions, OAKWORKS Medical, OAKWORKS Spa, and OAKWORKS Massage. All brands are supported by the U.S.-based customer service team, and product service solutions are offered world-wide to support the products offered.
For more information, visit http://www.oakworks.com
About OAKWORKS, Inc.:
OAKWORKS, Inc., is the manufacturer of equipment for the brands OAKWORKS Medical, OAKWORKS Spa, and OAKWORKS Massage. Since 1978, OAKWORKS, Inc. has been committed to providing safe, durable, comfortable, and ergonomic equipment to industries supporting the health and well-being of people all over the world. OAKWORKS mission and vision is to be the manufacturer that truly encompasses the equipment needs of all the professions within Integrative Healthcare and their clients: the physicians, surgeons, and technicians who require equipment designed to improve outcomes in fast paced environments with features such as radiolucency, powered functions, bariatric strength, and superior patient access. With over thirty years design and manufacturing experience and a 91,000 square foot state of the art facility located in Southern Pennsylvania, OAKWORKS is known for design innovation, sophisticated engineering, and quick turnaround time. Every table built in the modern manufacturing facility comes with the reliability that today's medical professional demands. Offering a unique commitment to U.S. manufacturing and environmental wellness, OAKWORKS is setting the global standard for medical, spa, and massage tables and accessories. For more information, visit http://www.oakworks.com
For additional information on OAKWORKS and products offered by OAKWORKS Solutions:
Email: info(at)OAKWORKS(dot)com
Phone: 717.235.6807