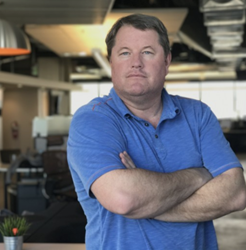 This patent reflects our vision for simplified consumer engagement with video, regardless of how and when it's consumed
SAN FRANCISCO (PRWEB) October 24, 2017
Connekt, the AI-driven technology company transforming TV advertising for the connected world, today announced it has received additional intellectual property protection for its advanced advertising and t-commerce technology in the form of U.S. Patent 9,805,363 for "System and Method for Accelerating Account Creation."
Connekt was awarded the patent by the U.S. Patent and Trademark Office, and it represents a continuation of the company's aggressive intellectual property strategy. This patent further protects Connekt's position to transform TV advertising from a one-way communication medium to an interactive and engaging digital experience for viewers.
The patent applies to technology that enables Connekt to personalize TV content and promotional offers based on the information provided by the viewer. Using AI, the technology allows consumers to dictate their preferences and TV experience, including the brands from which they receive offers.
"There's enormous potential for internet-enabled TV to integrate multiple viewer identification layers in a way that creates a unified and efficient engagement experience," said David Rudnick, chief technology officer for Connekt. "AI will be core to streamlining consumer opportunities, and this piece of intellectual property - along with Connekt's AI and deep learning platform - accelerates the processes. This patent reflects our vision for simplified consumer engagement with video, regardless of how and when it's consumed."
About Connekt
Connekt is an AI-driven technology company that is making TV advertising smarter. Purpose built for a multi-screen, internet-connected world, Connekt enables its media and advertising partners to make TV ads more targeted, engaging and measureable. It does this by leveraging proprietary artificial intelligence, in-content ad delivery and a patented t-commerce platform. With a smart TV footprint of millions of U.S. devices and growing, Connekt is transforming TV advertising for the connected world. Current partners include CBS, HBO, LG, Nielsen, Showtime, Sony and TiVo, among others. Founded in 2017, Connekt is headquartered in San Francisco, with offices in Denver and New York. For more information, visit http://www.connekt.com.