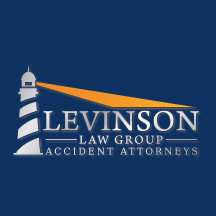 (PRWEB) October 20, 2017
Levinson Law Group, a Carlsbad personal injury law firm, has announced an opportunity for students of La Costa Canyon High School. The firm is arranging a $1,000 scholarship for the student who best exemplifies a sincere dedication to community leadership to be funded by the Max and Anna Levinson Foundation. The scholarship winner will be chosen by the La Costa Canyon High School Counseling Department. Only graduating seniors who will attend community college are eligible. The scholarship grant is consistent with the Levinson Law Group's interests in supporting our community, in rewarding students who best exemplify community leadership, and in investing in a better tomorrow by promoting education today.
Community leadership is of the utmost priority to the Levinson Law Group, as the firm is particularly passionate about helping those who help others thereby bettering the community as a whole. Education is one of the cornerstones of the firm, as they believe in doing everything in their power to encourage the best out of youth seeking to better their lives through secondary education. The scholarship is specific to those who are attending community college, as the $1,000 will go a long way in support of tuition and books, and to diversify opportunity, as the majority of scholarship opportunities are only available to students who demonstrate academic excellence and who wish to attend four-year universities.
If you or a loved one have been injured in a high-speed high-impact vehicle collision at the hands of an impaired, distracted, or reckless driver, call Levinson Law Group today. Their compassionate, trusted, and devoted Carlsbad personal injury attorneys are willing to go above and beyond to deliver you the assistance you need when you need it the most: when tragedy strikes. Schedule your first, free consultation with the firm by calling (760) 742-5221.