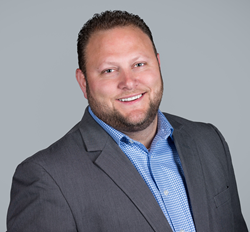 EDINA, Minn. (PRWEB) October 23, 2017
Marketplace Home Mortgage, a growing national mortgage firm announced today it is expanding its focus on strengthening industry bonds by hiring an expert devoted to nurturing those relationships.
Nick Dreher joins Marketplace Home Mortgage as its new Industry Relationship Manager. The longtime real estate professional's role is to solidify the current company's existing ties with referral partners while introducing new connections to the vast array of tools and award winning service that Marketplace offers.
"Marketplace succeeds and wins because we can help families achieve homeownership by marrying technology and outstanding personnel. Being able to introduce our network of Mortgage Professionals to relationships that Nick brings to us will create even a more powerful and compelling business proposition," said CEO Keith White.
With a background as a real estate agent, developer and work at a title company, Dreher said he's seen the mortgage and real estate landscape change dramatically due to new regulations, and compliance requirements, along with increasing reliance on technology. Strong personal ties, however, are still essential to create long term and successful business relationships.
"I saw Marketplace as a major competitor because they focused on providing their borrowers and referral partners an exceptional home buying experience," Dreher said, "Building on their existing depth of associations, combined with the opportunities that I will be able to introduce the company to, personally made the most sense to me to work together to create even greater results."
Based in Minnesota and doing business in twelve other states, Marketplace provides residential and commercial lending service backed by local expertise and industry-leading technology. Dreher said the company's continued expansion in markets such as Massachusetts, Illinois and Iowa will serve as the perfect springboard for his national outreach project.
"Having a professional like Nick in constant contact with our partners and scouting for new opportunities is crucial," said Mario LeBlanc, Marketplace's National Expansion Coordinator. "We pride ourselves on our tech tools, but customer service and company growth will always rely on the personal touch. We're very fortunate to dedicate Nick's talents to that aspect of the Marketplace brand."
About Marketplace Home Mortgage:
Marketplace Home Mortgage L.L.C., based in Edina, Minn., provides start-to-finish mortgage services to real estate professionals, builders and residential and commercial buyers. Marketplace also does business in Florida, Michigan, Wisconsin, Colorado, North Dakota, New Hampshire, Massachusetts and Iowa; with recently opened offices in Sioux Falls, South Dakota. Marketplace Home Mortgage has been named 2017 Best of Business Mortgage Company Winner from Twin Cities Business. To learn more, visit http://www.marketplacehome.com. Reporters and Editors: to schedule an interview with a mortgage expert in your market, contact Robb Leer 612.701.0608 or robbl(at)leercommunication(dot)com.