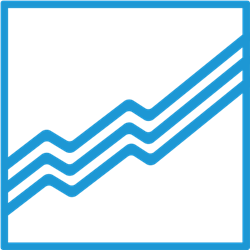 "Reaction Commerce's modern stack and early developer traction is impressive, and the company is in the right place as retailers gravitate toward tech savvy commerce technologies that provide better experiences for online stores and marketplaces." - Dave Munichiello, General Partner at GV
SANTA MONICA, Calif. (PRWEB) October 31, 2017
Reaction Commerce, an open source commerce platform for modern retailers and brands, today announced $8.5 million in Series A financing. The round was led by GV (formerly Google Ventures) with participation from previous investors, CrossCut Ventures, Double M Partners, Joanne Wilson, and Female Founders Fund. This brings total investment in Reaction to over $11.7 million to-date. In addition, Reaction is also launching new multi-shop marketplace capabilities, as the company continues to innovate on its approach to commerce for today's retailers.
72% of online retailers said they planned to switch their eCommerce platform within two years. Reaction Commerce's open source software enables retailers and brands to build scalable and customizable commerce experiences for their online stores and marketplaces. Reaction Commerce is the only completely open commerce platform built on the modern technologies that developers find easiest and most effective to use, such as Node.js, MongoDB, React, Docker, and Kubernetes. Since the launch of Reaction Commerce Version 1.0 in March 2017, the company is seeing adoption accelerate, with more than 2,600 global installations per month and features a growing community of over 5,500 developers.
"As the majority of spending power for retailers shifts toward digital natives, brick-and-mortar stores are left with no choice but to level up their digital commerce strategies," said Sara Hicks, co-founder and CEO. "We're excited to work with GV as well as with our existing investors, who believe in our vision of building a flexible and open commerce platform for cutting-edge retailers and brands."
"Many of the best technologies are launched as open-source tools, and we believe that highly-scalable companies will be built around these toolsets," said Dave Munichiello, General Partner at GV. "Reaction Commerce's modern stack and early developer traction is impressive, and the company is in the right place as retailers gravitate toward tech savvy commerce technologies that provide better experiences for online stores and marketplaces."
Reaction Platform, the company's paid offering, distills all the aspects of world-class DevOps into a single, end-to-end platform. The platform-as-a-service allows for continuous, scalable, and automated deployment and management of commerce applications across multiple environments and regions. With the new round of funding, Reaction will continue to develop new platform capabilities as well as build its engineering, product, and go-to-market teams.
With the launch of its new marketplace functionality, Reaction Commerce continues to innovate by providing the only open source, out-of-the-box solution for both single-tenant and multi-tenant shops. With nearly two-thirds of all internet purchases predicted to happen on marketplaces in the next five years, Reaction's marketplace solution gives retailers the ability to compete. The initial release provides marketplace features such as merchant onboarding, multi-shop checkout, split order and payment processing, and individual shop branding, management, and product catalog creation.
Founded by Sara Hicks and Aaron Singmaster-Judd, the company is led by tech veterans with decades of experience at commerce companies, including Etsy, Yahoo, Epicor, IBM, Media Temple, and more.
About Reaction Commerce
Reaction Commerce is a modern commerce platform built for the flexibility and adaptability required by today's retailers and brands. The real-time reactive platform provides product, catalog, and inventory management, merchandising tools, order processing, one-step checkout, payment, taxes, shipping, theming, internationalization, out-of-the-box responsivity, and the ability to integrate with thousands of applications in the open source ecosystem. Reaction Commerce is headquartered in Santa Monica, California. For more information visit reactioncommerce.com or email press@reactioncommerce.com.
Contact:
Neil Patil, COO, Reaction Commerce
press(at)reactioncommerce(dot)com
408-673-8111
Follow us on Twitter: @getreaction