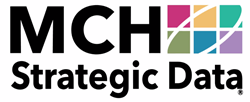 "MCH's DataLocity application puts marketers in the driver's seat by giving them the ability to cleanse, match append and prospect within their Marketo instance. This leads to better quality and better return on investment." Angela Ridpath
SWEET SPRINGS, Mo. (PRWEB) October 23, 2017
MCH Strategic Data (mchdata.com), a leading provider of data and technology solutions, partners with Marketo (Marketo.com), a world leader in marketing automation, to launch a powerful new feature that ingests quality MCH data into the Marketo platform. This feature allows Marketo users to cleanse, match, append and prospect.
"Many marketing organizations are dependent on their IT partners for database management. Whether it be for data hygiene services or appending data for segmentation strategies, marketers have been reliant on IT resources to maintain marketing data," said Angela Ridpath, VP Marketing MCH Strategic Data. "MCH's DataLocity application puts marketers in the driver's seat by giving them the ability to cleanse, match append and prospect within their Marketo instance. This leads to better quality and better return on investment."
Sales and marketing professionals have a need for data integration into CRM and Marketing Automation platforms. Increasing the data velocity into those platforms will save time, increase productivity and fuel growth. MCH's DataLocity application is truly a plug and play solution. Marketo's technology, combined with the quality MCH data, gives marketing professionals the ability to make decisions based on insights.
MCH's DataLocity application was made available in August of this year as a plug and play solution for Salesforce.com. In addition to being available in the Salesforce App Exchange, it is also available in Marketo. MCH is currently working on the expansion into additional CRM and marketing automation platforms.
To learn more about this solution, go to mchdata.com/try-datalocity or call 800-776-6373.