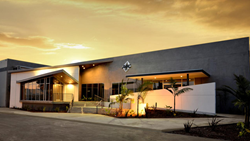 RANCHO DOMINGUEZ, Calif. (PRWEB) October 31, 2017
With a rapidly changing consumer market bringing to retailers a more demanding clientele, retailers and businesses are facing new obstacles—higher return volumes. Tie that to shortening product cycles and cutthroat competition in industry, it is becoming a major impediment to growth and profitability. How do you cope with the large volume of returns?
The National Retail Federation revealed that approximately 8 percent of product purchased in stores will be returned and the number jumped up to approximately 30 percent for online purchases. Only 20 percent of the returned products are defective. Retail consumers return 3.5 billion products every year! Small and medium manufacturers and online and traditional retailers have been struggling to find strategic ways to manage returned products and excess inventory. Most of the returns and excess inventory were disposed of or in the hands of liquidators that pay pennies on the dollar wiping out their book value.
AVC, located in Rancho Dominguez, California, close to both Long beach and Los Angeles ports, has introduced the 'End2End Reverse Logistics' program that helps solve this problem by providing agile and efficient reverse logistics bringing positive financial impact and corporate image. The 'End2End Reverse Logistics' program enables manufacturers and businesses to create a sustainable and efficient chain with a one-stop solution that effectively cuts down the turnaround time during the reverse logistics flow. In essence, AVC has turned the 3PL concept into a 3PL+2 plan by adding return material refurbishing and packaging services.
AVC's End2End Reverse Logistics program allows manufacturers and distributors to authorize retailers or end consumers return products directly to AVC's warehouse. AVC will perform visual inspection to determine the condition and refurbishment requirements. AVC then goes one step beyond disposing of bad products by refurbishing and repackaging products into retail-ready condition for redistribution and sales (forward supply chain). AVC has inhouse packaging designers, corrugated, printing services, thermoforming for new plastic packaging (when necessary) besides providing full 3PL services including storage and fulfillment creating a seamless flow. AVC's one-stop process provides maximum visibility and flexibility in the supply chain.
"An agile and efficient reverse logistic chain is a great way to show environmental-conscious customers that, as a business, you are acting socially responsible by cutting down waste. An optimized reverse logistic solution is not out-of-reach or reserved only for big corporations. AVC has the expertise and economy of scale to work with you to execute your reverse logistic strategy," said Guy Marom, Executive Vice President of AVC Corporation.
Large retailers such as Amazon have dedicated facilities, while other retailers rely on the manufacturers and distributors to handle returns and excess inventory. Lack of the core competency and capacity in handling returns and excess inventory prevents manufacturers and distributors from realizing the hidden revenue. In many cases, excess inventory ends up in secondary markets that may potentially jeopardize brand image and sales channels.