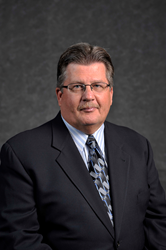 These honors are proof of our commitment to achieving top tier expertise across multiple technology disciplines.
ADDISON, Ill. (PRWEB) October 24, 2017
ITsavvy was just recognized with two 2017 CV Technology Innovator Awards. The awards were presented by Corporate Vision (CV), a major U.K.-based publication with a circulation of 130,000.
ITsavvy's two CV awards include:

Best Technology Solutions Integration Services – USA
Best IT Infrastructure Management Solution: savvyGuard
ITsavvy President and CEO Mike Theriault said, "We are honored to receive these dual awards for Integration Services and Infrastructure Management. The CV Technology Innovator awards recognize our game-changing contributions within a highly competitive industry. These honors are proof of our commitment to achieving top tier expertise across multiple technology disciplines."
ITsavvy's new Cloud Solutions business practice supports the industry's trend toward integrating onsite, legacy and cloud technologies. This requires advanced technical expertise that most IT teams do not have in house.
ITsavvy has achieved advanced certifications from the full suite of hardware manufacturers and software developers represented in data center operations. This is a major asset for all ITsavvy clients, particularly those that require integration.
The demand for ITsavvy's savvyGuard solution is growing rapidly, as organizations of all sizes realize the value of outside expertise for network managed services. Benefits include improved uptime, easier budgeting, better resource management, reduced staffing costs and around-the-clock coverage.
ITsavvy's own data centers in New Jersey and Illinois were custom designed and built by ITsavvy engineers in Tier 3 facilities that are 100% compliant for HIPAA, HITECH, SSAE 16, PCI DSS 3.0, and are certified Safe Harbor and SOC 1 & 2. The two facilities form the hub of Virtualization and Cloud activities for ITsavvy clients in North America and Europe. As part of its commitment to managed services, ITsavvy just opened a Network Operations Center (NOC) in New York that is staffed 24x7x365 with a U.S.-based team.
CV selects the Technology Innovator Award winners through a combination of votes gathered from its network of respected industry partners and the publication's own industry research. This is the third year of the awards, which are exclusively for companies in the technology industry.
CV Awards Coordinator Laura Hunter said, "Technology is vital to everyday life, therefore it has been a real pleasure to be able to showcase those dedicated to making innovations happen. I would like to congratulate these winners and wish them the best of luck going forward."
ITsavvy is a leader in tailored, end-to-end IT product and service solutions. ITsavvy built its reputation as a value-added reseller with industry-leading product availability, design and implementation, client support and delivery speed through 46 distribution centers across the U.S. ITsavvy also has data center locations in Cedar Knolls, N.J. and Oak Brook, Ill. The company's user-friendly website provides concise, leading-edge IT decision-making resources, including an e-commerce site with real-time pricing and availability. ITsavvy is headquartered in Addison, Ill., with offices in Chicago's Loop; Hauppauge, N.Y.; New York, N.Y.; Naples, Fla.; Miami; Indianapolis; Warren, N.J.; Davenport, Iowa; Hayward, Calif.; and Beavercreek, Ohio. Call 855.ITsavvy (855.487.2889), email info(at)ITsavvy(dot)com, visit http://www.ITsavvy.com.
Full release at: https://www.itsavvy.com/itsavvy-recognized-top-technology-innovator-2-major-international-awards/