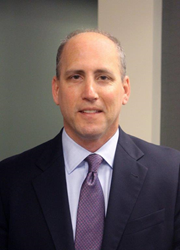 John brings a strong track record of success
GRAND RAPIDS, Mich. (PRWEB) October 25, 2017
Great Lakes Management Services Organization (MSO) is pleased to announce the appointment of John P. Hart, CPA, as Chief Financial Officer. Mr. Hart brings with him over 20 years of progressive experience in financial and operational accounting, reporting, and analysis. Most recently, he served as Senior Vice President, Chief Financial Officer, and Treasurer of National Surgical Healthcare, Inc. (a $625 million multi-site healthcare services company based in Chicago).
"John brings an extraordinary depth of experience in healthcare services to his new role with Great Lakes MSO, including both eye care practice and surgery center management," said Bill Hughson, Grand Rapids Ophthalmology's CEO. "Equally important, he brings with him a strong track record of success in creating value for the companies he helps to lead."
In 2015, Mr. Hart led the recapitalization of National Surgical Healthcare, Inc. by raising $450 million to accommodate a health system acquisition that doubled the size of the company.
"One of John's main strengths is that he's a strategist," said Dan Hosler, Great Lakes MSO's Chief Development Officer. "I'm excited to have someone of his caliber influencing the future direction of our company. John will be vital in providing financial leadership and aligning business and finance strategy to help grow Great Lakes MSO."
About Great Lakes Management Services Organization
Sterling Partners formed Great Lakes Management Services Organization (MSO) in February 2017 as a practice management services organization. Grand Rapids Ophthalmology partnered with the MSO to pursue growth opportunities, evolve clinical capabilities to better serve its patients, and to form strategic partnerships within industries related to eye care. If you are interested in learning more about a partnership with Great Lakes MSO, contact Dan Hosler at dhosler(at)seeitclear(dot)com.
About Grand Rapids Ophthalmology (GRO)
Founded in 1982, Grand Rapids Ophthalmology is the largest fully-integrated eye care medical group in West Michigan. It offers a full suite of eye care services from routine eye exams, contact lenses and glasses, to the most advanced medical and surgical treatments such as LASIK, cataract, cornea, retina, glaucoma, oculoplastics, pediatric, and both cosmetic and reconstructive eyelid surgery. GRO employs the largest number of eye care specialists and professionals in the region: 11 ophthalmologists, 19 optometrists, and 40 certified opticians. GRO has a total of 400 employees at 12 locations throughout West Michigan. For more information, visit: http://www.seeitclear.com.
About Sterling Partners
Sterling Partners is a private equity firm with a distinct point of view on how to build great companies. Founded in 1983, Sterling is guided by its stated purpose, INSPIRED GROWTH®, which describes Sterling's approach to investing in differentiated businesses and growing them in inspired ways. Sterling focuses on investing growth capital in middle-market companies in the healthcare services and business services industries. Sterling provides valuable support to the management teams of the companies in which the firm invests through a deep and dedicated team of professionals, including a strong network of outside directors and advisors. The people at Sterling believe in ideas and ideals, in people and in partnerships that drive long-term success. For more information, visit: http://www.sterlingpartners.com.