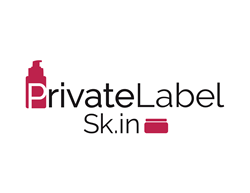 Saint Petersburg, Florida (PRWEB) October 24, 2017
PrivateLabelSk.in, a private labeling skincare and supplement manufacturing and fulfillment company, announced today they made Inc. magazine's list of the nation's fastest-growing private companies. This is the second year in a row that PrivateLabelSk.in has achieved this distinction.
PrivateLabelSk.in has been ranked NO. 677 on the 2017 Inc. 5000, with a 3-year growth of 670%. The list represents a unique look at the most successful companies within the American economy's most dynamic segment— its independent small and midsize businesses.
"A key differentiator at PrivateLabelSk.in is our dynamic culture. Our teams work relentlessly to continually provide awesome and innovative products and solutions, and prioritize on the experience we provide to our customers," said Dave Weible, Partner and Sales Director of Private Label Skin. "Our ranking [on Inc.'s list] is a reflection of our entrepreneurial spirit and dedication to continuing to be innovative in our marketplace."
This recognition comes at a time of continued expansion for the company, as they have recently relocated their fulfillment center to an 80,000 square foot warehouse facility. "We're excited to announce we've expanded our potential, and moved to a new facility that will allow us the space to quadruple in volume without any delays." Says Dan Raley, Marketing Director. "We can continue with our rapid growth and never hesitate to make changes when our customers are looking for catered services, and expand our service offerings. This exciting step proves our dedication to quickly meeting the demands of the marketplace and always staying one step ahead."
Inc. 5000 bases its ranking on the percentage growth of revenue over a 3-year period. The organization verifies company information and revenue by reviewing tax forms and financial statements from certified public accountants.
About PrivateLabelSk.in
PrivateLabelSk.in maximizes the life of campaigns for hundreds of specialty retailers. PLS develops, manufactures, packages and fulfills premium skincare products. PLS develops the highest quality products produced utilizing world-class manufacturing equipment. The PLS inventory management system is unsurpassed, providing industry-leading supply control for fast-moving campaigns. PLS provides advertisers same day shipping, professional packaging, and quality products so that customers receive the best possible buying experience.