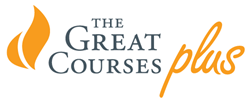 These experiments are a great way to get kids excited about STEM related studies by making the learning fun...
CHANTILLY, Va. (PRWEB) October 25, 2017
The Great Courses Plus has long been known as the leader in online study and lifelong learning. They have developed a new series of science experiments for kids to help bring the online learning experience to a younger audience. The educational resources are designed to foster creative thinking in science, technology, engineering and math.
"We believe that the pursuit of higher knowledge can start during childhood," said Cale Pritchett, Vice President of Marketing for The Great Courses. "These experiments are a great way to get kids excited about STEM related studies by making the learning fun," he added.
The new activities include making a balloon-powered hovercraft, building an electromagnet, and many other fascinating experiments. In the Traveling Water Experiment, for example, water travels from one glass to another in an example of capillary action. Kids will marvel at how water seems to defy gravity as it passes from one glass to another. Each experiment includes step-by-step instructions, as well as a detailed explanation about what is happening as the experiment unfolds.
To help focus attention on key observations, The Great Courses has included worksheets with each experiment. Students can even expand on the lessons with "extra credit" activities. "By providing student-ready activities combined with worksheets and extended experiment ideas, we're able to provide a fantastic supplement to STEM curriculum," Pritchett said.
The new content is being offered for free on the The Great Courses Daily. For a summary of the courses and links to each please visit the STEM for Kids page. Kids and their parents are encouraged to check back on a regular basis for new science experiments, art projects, math riddles, and other fun projects.
For parents and educators who would like a deeper, college-level dive into each subject, there are suggested courses for further learning on The Great Courses Plus. The Great Courses Plus currently provides over 350 educational series containing more than 14,000 lectures on topics ranging from ancient Greece to physics and our universe.
About The Great Courses
The Great Courses Plus is the nation's leading developer and marketer of premium quality media for lifelong learning and personal enrichment. Delivered in engaging, expertly produced video and audio, these carefully crafted courses provide access to a world of knowledge from the most accomplished professors and experts. The content–rich, proprietary library spans more than 350 series with more than 14,000 lectures designed to expand horizons, deepen understanding, and foster epiphanies in the arts, science, literature, self–improvement, history, music, philosophy, theology, economics, mathematics, business, professional advancement and personal development. Creating unique learning experiences since 1990, The Great Courses and The Great Courses Plus are the premier brands of The Teaching Company Sales, LLC of Chantilly, Virginia, which is owned by Los Angeles-based Brentwood Associates. More information can be found at https://www.thegreatcoursesplus.com.