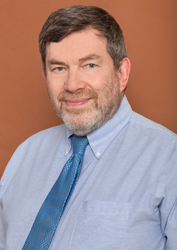 Downey, California (PRWEB) October 25, 2017
Dr. Howard W. Fellows, is a highly experienced and dedicated Hematologist/Oncologist that brings over 30 years of experience to The Oncology Institute.
Dr. Fellows began his medical education in 1983 at St. George School of Medicine and then finished his degree at Creighton University's School of Medicine in Omaha, Nebraska. Dr. Fellows received his medical training in Internal Medicine at the Roger Williams Medical Center at Brown University in Providence, Rhode Island. He completed his fellowship in Medical Oncology at the National Cancer Institute in Bethesda Maryland from 1991-1994. From 1994-1998 he was a Clinical Instructor in Hematology/Oncology at the Brown University School of Medicine.
Dr. Fellows has an extensive medical background. His experience includes working in various hospitals and clinics throughout the US. He believes that having both clinical and hospital experience has allowed him to have a great overview of patient care and knowledge of how to have the most effective doctor/patient relationship.
Dr. Fellows recognizes the importance of giving the best and adept individual care to each patient. He strives to educate and communicate efficiently with his patients and their families. He remains active in medical research and clinical studies.