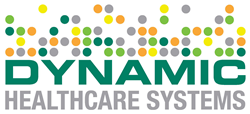 We are excited about our new website launch and the robust information it provides for customers, prospects, partners, and media to better understand Dynamic's healthcare solutions
IRVINE, Calif. (PRWEB) October 24, 2017
Dynamic Healthcare Systems, a leading provider of comprehensive solutions to health plans and health systems participating in Medicare Advantage, Managed Medicaid, and Marketplace programs, today announced the launch of its new website. This newly redesigned website offers quick and easy access to essential information and features that offer a more comprehensive understanding of Dynamic's solutions for companies participating in government regulated healthcare programs, as well as improved functionality across all platforms. In addition to detailed information regarding Dynamic's solutions, the website contains Dynamic's latest press releases, details regarding upcoming educational webinars, and informative white papers on current industry topics.
Click Here to Explore Dynamic's New Website
"We are excited about our new website launch and the robust information it provides for customers, prospects, partners, and media to better understand Dynamic's healthcare solutions," said Matt Whitnack, Vice President of Sales and Marketing of Dynamic Healthcare Systems. "We believe that this new site allows our visitors to more easily learn about Dynamic and our solutions as we continue to expand Dynamic's footprint in the industry," Mr. Whitnack added.
Dynamic's robust solutions, including its Medicare Advantage suite of integrated solutions and its Medicaid and Marketplace solutions, provide health plans and health systems with solutions that enable a strong risk adjustment strategy ensuring maximum and accurate risk-adjusted payments. Dynamic's integrated software solutions are designed to ensure health plans and health systems meet the complex compliance and data processing requirements that the Centers for Medicare and Medicaid Services (CMS) establishes, monitors, and enforces. Dynamic's solutions integrate various sources of health plan and provider data to create a single view of a Plan's membership. This single view facilitates the delivery of high-quality managed care while helping health plans meet compliance and revenue management challenges.
About Dynamic Healthcare Systems
Dynamic Healthcare Systems provides comprehensive solutions to health plans and health systems participating in Medicare Advantage, Managed Medicaid, and Marketplace programs. Dynamic's solutions help its clients optimize plan revenue and quality through the utilization of Dynamic's rich analytics that identify areas for potential improvement, help maintain compliance through ongoing enhancements aligned with CMS regulations, and enhance operational efficiency through fully integrated solution utilizing a centralized database and integrated workflows. Headquartered in Irvine, California, the company offers comprehensive software solutions, managed services, and professional services. For more information, visit dynamichealthsys.com or call 949.333.4565.