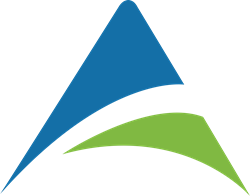 AlertBot's enhanced monitoring capabilities help our customers ensure that the SSL aspects of this compliance commitment are always being met.
ALLENTOWN, Pa. (PRWEB) October 25, 2017
AlertBot announced today that per a new update it has added Mac support to its acclaimed multi-step web recorder, and has made several other security and usability improvements.
AlertBot's multi-step web recorder is a fast, easy and reliable way to verify that all interactions on a website are working properly. Customers simply click record, interact with their website as desired (e.g. perform a search, put items in a cart, and so on), and upload their finished script to AlertBot, which then automatically performs these pre-set actions at regularly scheduled intervals. Any variations or concerns are immediately sent to customers for investigation and resolution.
Customers can also re-record their script at any time through AlertBot's desktop dashboard, or through the re-designed viewer for smartphone and tablets, which per the update is now faster and easier to use.
"We are excited to bring our multi-step web recorder to our Mac customers, which allows them to change their multi-step testing scripts more easily," commented Pedro Pequeno, President of InfoGenius.com, Inc. which owns and operates AlertBot. "Mac users are an important and valued part of our user base, and we want to make sure they continue to have the best tools available."
Also featured in the update are new advanced SSL error ignoring and TLF features, which give customers greater control over site diagnostics, and helps them meet PCI compliance standards. For example, customers now can choose how to handle SSL certificate expiration dates, domain mismatches, and other common certificate issues, as well as specify which Transport Socket Layer (TLS) versions to allow.
Other key usability improvements include:

New "Set Active" and "Pause" buttons that enable customers to select and change the status of a batch of monitors in a single operation.
The ability for customers to run a summary report for any monitor from the main menu.
Alert scheduling is now more intuitive and easier to setup.
Added Mr. Pequeno: "With the surge in data breaches, PCI compliance standards are more important than ever. AlertBot's enhanced monitoring capabilities help our customers ensure that the SSL aspects of this compliance commitment are always being met."
For additional information, contact John DiBiase, Digital Media Specialist of AlertBot Services at jdibiase[at]alertbot.com or (610) 231-3799.
About AlertBot
Founded in 2006, through its industry-leading TrueBrowser® solution AlertBot enables businesses to continuously monitor the availability and performance of their mission critical public Internet services from across the country and around the world. When AlertBot detects an issue with websites or servers, it analyzes the problem within seconds from multiple geographic locations, and delivers real-time alerts to business leaders and system administrators via devices such as smartphones and mobile devices. Thousands of companies trust AlertBot to help them deliver the uptime and performance they expect, and their customers demand. Learn more at http://www.AlertBot.com.
About InfoGenius.com, Inc.
Founded in 1999 by a group of engineers, InfoGenius prides itself in building and delivering quality enterprise-class services that help businesses, both small and large, realize their greatest potential online. InfoGenius conducts its business through its network of independently branded services including AlertBot, ELayer and UptimeSafe. Learn more at http://www.infogenius.com.