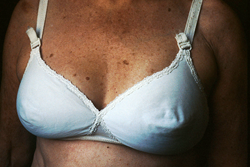 ...just as many procedures are aimed at helping patients to simply feel more comfortable with themselves.
BEVERLY HILLS, Calif. (PRWEB) November 01, 2017
An October 10 article on Newsweek reports that the number of women obtaining breast reconstruction procedures following mastectomies has increased by 65 percent in recent years, according to a study by the Agency for Healthcare Research and Quality (AHRQ), a division of the U.S. Department of Health and Human Services. The study's authors speculate that one reason behind the increase in reconstructive procedures following breast cancer surgery is the fact that U.S. health insurance companies are now mandated to provide coverage for the procedures. Beverly Hills based plastic surgeon Payam Jarrah-Nejad, M.D., F.I.C.S., F.A.C.S., known more widely as Dr. J, says that these kinds of procedures are more typical of a plastic surgeon's work than most members of the public may realize.
Dr. J says that it's true that he performs many breast and buttock augmentations, which women obtain to attract more positive attention. He adds, however that, just as many procedures are aimed at helping patients to simply feel more comfortable with themselves. Dr. J notes that, while procedures to make breasts larger get most of the publicity, breast reduction procedures are more commonly obtained than most people know. The surgeon says that women often obtain this procedure to avoid attention they'd rather not have to deal with, as well as to deal with such issues as back pain. He also adds that a growing number of men are seeking out treatments for gynecomastia, a common condition resulting in enlarged male breasts and, all too often, embarrassment and even humiliation.
The double board certified plastic surgeon also notes that, while some patients receive body contouring procedures such as tummy tucks in order to maintain a fit and youthful appearance, others are patients who have recently lost a very large amount of weight due to successful weight loss procedures. The plastic surgeon says that, when patients lose as much as a hundred pounds, or even more, they are often left with large folds of skin. He adds that these folds are not only something most patients consider very unattractive, they are also often uncomfortable. He says that it's no surprise patients often tell him after a procedure that they are delighted simply to look and feel "normal."
Dr. J also notes that he has performed ear pinning procedures, known medically as otoplasty, on a number of young people and adults. These procedures for individuals whose ears are visibly further away from the head than the average are often performed on children who simply want to fit in with their peers and avoid undue teasing and bullying.
Dr. J adds that there are also some plastic surgery patients who are so young they are not even yet aware of their appearance. These are infants and toddlers in need of surgery to repair cleft palates and lips. He adds that, while people might often associate plastic surgeons with celebrity patients, he is proud to be associated with Project Smile, an organization devoted to providing free procedures to children with congenital abnormalities in developing nations.
Readers who would like to learn more about Dr. J and his qualifications can call his office at 310-683-0200.