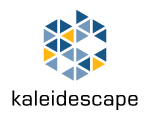 "Kaleidescape is recognized as the brand that delivers flawless playback of films in the highest quality, including 4K Ultra HD with high dynamic range and lossless Dolby Atmos sound, combined with a seductively elegant user interface designed by and for movie lovers."
Sunnyvale, CA (PRWEB) October 25, 2017
Kaleidescape, Inc., the leading manufacturer of home-theater movie players and servers, today announced availability of an array of films from Paramount Pictures on the Kaleidescape Movie Store in the United States and Canada. The Kaleidescape Movie Store offers a broad selection of titles in the highest-quality video and audio, for the finest cinematic experience in the comfort of your home.
Eleven of Paramount's latest 4K HDR titles are available now, including the critically lauded Arrival and Fences, the blockbuster adventure Transformers: The Last Knight, the spy drama Allied, the family-friendly Monster Trucks and Teenage Mutant Ninja Turtles: Out of the Shadows, and more. Upcoming additions include Paramount's iconic franchises such as Indiana Jones, Star Trek, and The Godfather, plus classics like Chinatown and Sunset Boulevard.
"Kaleidescape serves an audience that cares deeply about having the highest quality home viewing experience," said Tripp Wood, SVP, Digital Distribution and Business Development for Paramount Home Media Distribution. "We are very pleased to be offering a wide variety of films from Paramount's renowned library on the Kaleidescape Movie Store, with the best picture and sound quality available."
"Our customers love the great films offered by Paramount Pictures, and have eagerly awaited this moment when they can enjoy these movies the Kaleidescape way," said Cheena Srinivasan, Kaleidescape founder and CEO. "Kaleidescape is recognized as the brand that delivers flawless playback of films in the highest quality, including 4K Ultra HD with high dynamic range and lossless Dolby Atmos sound, combined with a seductively elegant user interface designed by and for movie lovers."
###
About Kaleidescape
Kaleidescape designs and manufactures movie players and servers that deliver an unparalleled cinematic experience. Tens of thousands of movie lovers around the world have chosen Kaleidescape for their home cinema. Kaleidescape's movie store, with over 11,000 movies and 2,000 TV seasons licensed from major studios, offers the highest quality movies and TV shows available online, including the largest selection of spectacular 4K Ultra HD and 4K HDR titles. Founded in 2001 and headquartered in Sunnyvale, California, Kaleidescape sells its products through custom integrators throughout the world.
About Paramount Home Media Distribution
Paramount Home Media Distribution (PHMD) is part of Paramount Pictures Corporation (PPC), a major global producer and distributor of filmed entertainment. PPC is a unit of Viacom (NASDAQ: VIAB, VIA), home to premier global media brands that create compelling television programs, motion pictures, short-form content, apps, games, consumer products, social media experiences and other entertainment content for audiences in more than 180 countries. The PHMD division oversees PPC's home entertainment and transactional digital distribution activities worldwide. The division is responsible for the sales, marketing and distribution of home entertainment content on behalf of Paramount Pictures, Paramount Animation, Paramount Television, Paramount Players, MTV, Nickelodeon, Comedy Central and CBS and applicable licensing and servicing of certain DreamWorks Animation titles. PHMD additionally manages global licensing of studio content and transactional distribution across worldwide digital distribution platforms including online, mobile and portable devices and emerging technologies.
Follow Kaleidescape: facebook.com/kaleidescapeinc and twitter.com/kaleidescape
Media Contact: press(at)kaleidescape(dot)com
Copyright © 2017 Kaleidescape, Inc. All rights reserved. Kaleidescape and the Kaleidescape logo are trademarks of Kaleidescape, Inc. and are registered in the United States. Other trademarks and trade names are owned by third parties and may be registered in some jurisdictions