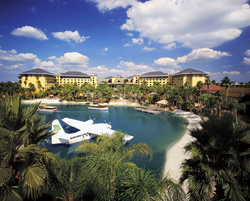 ORLANDO, Fla. (PRWEB) October 26, 2017
Rising Media, Inc., a global events producer that organizes business and technology-related conferences and exhibitions; the International Institute of Business Analysis (IIBA®), a community of over 29,000 of the world's leading Business Analysts; and Business Rule Solutions, a leading consultancy, announced their lineup of 40+ exhibitors and sponsors for the forthcoming Business Building Capability (BBC) conference, which takes place November 6-10, 2017 in Orlando, Florida.
Building Business Capability 2017 Sponsors and Exhibitors include:

International Institute of Business Analysis™ (IIBA®) - Official Association Sponsor
Business Rule Solutions – Gold Sponsor
Capsifi – Gold Sponsor
iGrafx - Gold Sponsor
Process Renewal Group - Gold Sponsor
Rule Arts LLC - Gold Sponsor
Signavio gmbh - Gold Sponsor
International Institute of Learning-IIL - Silver Sponsor
QualiWare - Silver Sponsor
B2T Training - Bronze Sponsor
Bob the BA – Bronze Sponsor
International Requirements Engineering Board (IREB) - Bronze Sponsor
iRise – Bronze Sponsor
JustinMind - Bronze Sponsor
Kinops - Bronze Sponsor
MEGA - Bronze Sponsor
Modern Requirements - Bronze Sponsor
OnTask - Bronze Sponsor
Prolaborate - Bronze Sponsor
Red Hat, Inc. - Bronze Sponsor
RMC Learning Solutions – Bronze Sponsor
RMC Project Management Bookstore - Official Bookstore of Building Business Capability 2017 - Bronze Sponsor
SAMU - Bronze Sponsor
Seilevel and International Requirements Engineering Board (IREB) - Bronze Sponsor
Sparx Systems - Bronze Sponsor
TopTeam Analyst - Bronze Sponsor
Watermark Learning - Bronze Sponsor
APQC - Showcase Sponsor
Interfacing Technologies - Showcase Sponsor
Orion - Showcase Sponsor
Rulesmatix - Showcase Sponsor
Vizuri - Showcase Sponsor
Benchmark Consulting - Display Sponsor
Lucid Software - Display Sponsor
OpenRules - Display Sponsor
Papyrus Software – Display Sponsor
Trisotech - Display Sponsor
UBC Sauder Continuing Business Studies - Display Sponsor
Everthere - Virtual Bag Partner
Plus, Media Partners: Business Analyst Times, the Central Florida Chapter of the IIBA®, ModernAnalyst.com, and The Object Management Group®.
In addition to traditional booth displays, BBC 2017 will feature a special vendor technology showcase in the Technology Briefing Theater located on the expo floor, where vendors will showcase their latest technology in 20 minute overviews to give attendees quick insight into the problem it solves and an understanding of whether they'd like to explore further. The sessions run during the two exhibition days (Wednesday, November 8 and Thursday, November 9) and are open to all BBC 2017 attendees.
Companies interested in sponsoring or exhibiting at BBC 2017 should visit buildingbusinesscapability.com/sponsorship.
Rising Media also announced that Building Business Capability program chairs, Roger Burlton and Ron Ross, along with regular BBC speaker, John Zachman will present their recently launched Business Agility Manifesto during BBC 2017.
The Business Agility Manifesto presents a pathway forward for companies grappling with creating value in the face of constant change. With sections on:
Perpetual Change
Business Solution Agility
Business Value Creation
Value Chain
Business Knowledge
Business Knowledge Management
Business Knowledge-Base
Single Source of Business Truth
Business Integrity
Business Strategy
The authors will discuss the Manifesto during the "Opinion of Gurus" session on Friday, November 10, moderated by Roger Tregear. To submit anonymous questions in advance, contact content(at)risingmedia(dot)com. Download a copy of the Business Agility Manifesto here.
About Rising Media
Rising Media is a global events and media producer excelling in Internet and technology-related events and content. Events include Inside 3D Printing, RoboUniverse, Virtual Reality Summit, Data Driven Business, Building Business Capability, Predictive Analytics World, eMetrics Summit, Digital Growth Unleashed, AllFacebook Marketing Conference, Search Marketing Expo, Affiliate Management Days, Influencer Marketing Days, Future of Immersive Leisure, Global Online Classifieds Summit, and Web Effectiveness Conference in the USA, United Kingdom, Germany, France, Italy, India, China, Korea, Singapore, Australia, and Brazil.
For more information, visit http://www.risingmedia.com.