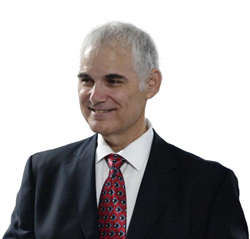 The value of the Real Estate IRA is that it offers so many incentives for those who want to diversify properly.
RALEIGH, N.C. (PRWEB) October 29, 2017
The Real Estate IRA is an investment vehicle through which retirement investors place real estate in a nest egg. But there is a lot of confusion as to the limitations—and freedoms—within a Self-Directed IRA, as well as how these properties contrast with holding a Real Estate Investment Trust, or REIT. Recently on the American IRA blog, CEO Jim Hitt explained these differences and what it means to hold motels and hotels within a Real Estate IRA.
Jim Hitt started off by noting that motels and hotels are perfectly valid real estate holdings that can generate plenty of money for those looking to diversify out of the stock market and hold real assets. For example, Jim Hitt noted, holding a Real Estate IRA allows tax-deferred growth that immediately helps an investor with wiggle room in the budget for maintaining their real estate property.
"People don't know just how powerful a Real Estate IRA can be," Jim Hitt said. "The simple fact is, if you understand these accounts and you understand real estate, those are two distinct skills that can add up to a lot of money gained over the long term. And investors should also know that there is more than just one individual property type available within a Real Estate IRA. There are plenty of options for people to make money—the key is finding the right opportunities to match an individual situation."
The REIT, on the other hand, is simply a trust through which investors can acquire some exposure to real estate without worrying about the direct investments themselves. It's a bit like buying stock in individual real estate, which is a simple way for those who don't understand real estate to develop some diversification in their portfolio.
"The value of the Real Estate IRA is that it offers so many incentives for those who want to diversify properly," said Jim Hitt. "When you hold assets including stocks and real estate, you feel very secure in retirement. This is not a coincidence."
For more information, visit the blog at http://www.AmericanIRA.com or call 866-7500-IRA for information on the Real Estate IRA.
About:
American IRA, LLC was established in 2004 by James C. Hitt in Asheville, NC.
The mission of American IRA is to provide the highest level of customer service in the self-directed retirement industry. Mr. Hitt and his team have grown the company to over $250 million in assets under administration by educating the public that their self-directed IRA account can invest in a variety of assets such as real estate, private lending, limited liability companies, precious metals and much more.
As a self-directed IRA administrator they are a neutral third party. They do not make any recommendations to any person or entity associated with investments of any type (including financial representatives, investment promoters or companies, or employees, agents or representatives associated with these firms). They are not responsible for and are not bound by any statements, representations, warranties or agreements made by any such person or entity and do not provide any recommendation on the quality profitability or reputability of any investment, individual or company. The term "they" refers to American IRA, located in Asheville, NC.