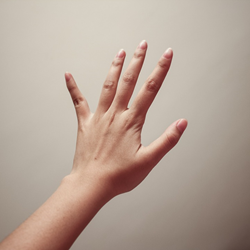 Problem veins can vary from strictly cosmetic to a warning of more urgent difficulties to come if the situation is not addressed.
OLYMPIA, Wash. (PRWEB) November 06, 2017
An October 24 article in The Sun notes six locations other than the legs where varicose veins may occur on the body, including the arms and hands, the face, and finally more intimate areas. The Washington State based clinic Northwest Vein & Aesthetic Center notes that, while the majority of patients develop varicose and spider veins on their legs, it is true that enlarged veins can appear on many different parts of the body. The medical office adds that it's also the case that varicose veins come in many different types and levels of severity, which means that they also require different types of treatment. Moreover, problem veins can vary from being strictly cosmetic matters to being a sign of an underlying medical issue with the circulation which could result in later difficulties if the situation is not addressed.
Northwest Vein & Aesthetic Center says that it's a good idea for people of all ages to bring up bothersome enlarged veins they notice to a doctor. Fortunately, while the threat of serious blood clots is usually remote, patients may have circulatory issues which create symptoms that which they may even be unaware. Bad cases may involve a great deal of itching, aching, pain or discomfort, so patients should also have their veins looked at in those cases, says the clinic.
There is good news for patients with enlarged veins, however, adds Northwest Vein & Aesthetic Center; there are more treatment options available than ever, which means that doctors and patients have a great many options as they search for just the right treatment for a particular patient's case. From injection based treatments such as Varithena, to techniques that utilize the power of concentrated light (lasers) or radiofrequency waves, to surgical adhesives and more, there are numerous non-invasive approaches to treating different types of varicose and spider veins. The treatments are minimally invasive and do not require general anesthesia. The clinic notes that there is even an impressive new technique utilizing the power of immersive virtual reality (VR) technology to help relax patients who are apprehensive about procedures.
Northwest Vein & Aesthetic Center concludes by saying that patients with varicose or spider veins are invited to call (253) 948-4378. Readers may also visit the clinic's web site at http://nwveins.com/. Northwest Vein & Aesthetic Center has two Washington locations, one in Olympia and the other in Gig Harbor.