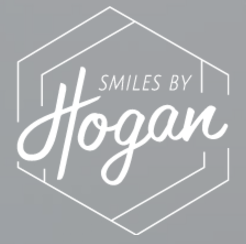 Mt. Pleasant, SC (PRWEB) October 26, 2017
Highly trained dentist, Dr. Kevin Hogan, supports Dental Hygiene Month and encourages those with gum disease in Mt. Pleasant, SC, to explore their treatment options including advanced laser gum therapies and deep cleanings. Dr. Hogan and his team also raise awareness of common signs and symptoms of gum disease for patients to be aware of in order to catch and treat this condition in its early stages.
Gum disease is a progressive condition that affects more than 64 million adults each year, according to the American Academy of Periodontology. Not only is gum disease destructive to the aesthetics of the smile, but it has been linked to conditions including heart disease, some cancers, and stroke. However, when discovered and treated in its earliest stage, gingivitis, it can be cured. Even in the later stages of gum disease called periodontitis, management is possible with routine periodontal maintenance treatments. These maintenance treatments require visits to a highly trained dentist like Dr. Hogan every three months to prevent symptoms like periodontal pockets and bleeding gums from recurring.
The symptoms of gum disease in its first inceptions are often overlooked, but need to be considered carefully when they appear. Common signs include bleeding gums, swollen gums, red gums, and chronic bad breath. Without intervention, the bacteria that cause gum disease will continue to breed and destroy hard and soft tissues, including the jawbone.
Dr. Hogan has the skills and equipment to address gum disease in Mt. Pleasant, SC, in all its forms. Often, he utilizes advanced treatments like LANAP to apply laser-directed gum therapy and surgery to affected areas. LANAP is a minimally invasive alternative to traditional gum surgery and can treat gum disease without the need of scalpels or sutures and with minimal pain and bleeding. Over time, regular maintenance and intervention of gum disease leads to improved outcomes. Without managed care, gum disease inevitably leads to tooth and gum decay, and eventually loss of bone and teeth.
Those who believe they might have indications of gum disease in Mt. Pleasant, SC, are encouraged to contact Dr. Hogan's state-of-the-art practice at 843-639-5921 to schedule a personalized appointment.
About the Doctor
Dr. Kevin Hogan is a general dentist providing individualized care for patients in Mt. Pleasant, SC. Dr. Hogan is a graduate of the Indiana University School of Dentistry and has completed hundreds of hours of continuing education courses to stay contemporary with the latest dental technologies. In addition, he has also completed coursework with the Dental Organization for Conscious Sedation and has lectured at the University of North Carolina, Emory University, the Saginaw Valley University and AUA-American University of Antigua on head and neck anatomy and oral pathology. Dr. Hogan is a member of the American Dental Association, International College of Cranio-Mandibular Orthopedics, Academy of Laser Dentistry, International Association of Physiologic Aesthetics, Institute for Advanced Laser Dentistry, DOCS (the Dental Organization for Conscious Sedation), International Congress of Oral Implantologists and the South Carolina Dental Association. He is also a past member of the American Straight Wire Orthodontic Association, Maxillofacial Orthopedic Growth and Development, the American Academy of Pediatric Dentistry and the Functional Orthodontic Society. He and his team are dedicated to providing exceptional oral care to patients through personalized treatment plans. To learn more about the services offered by Dr. Hogan, please visit his website at http://www.smilesbyhogan.com or call 843-639-5921.