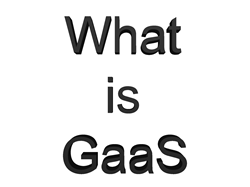 GaaS has lowered the cost of entry.
(PRWEB) October 27, 2017
SaaS has improved technology as GaaS is improving the Health & Wellness Industry!
Gyms as a Service,(GaaS), is a new business category that is helping companies provide gyms to their own employees, residents, and guests, at a lower cost and maintenance free.
America is on a quest to pay more attention to PREVENTION to avoid Sickness, and GaaS is leading the way!
Gyms as a monthly service is making it cheaper and easier to deliver the on-site Gym to people, where they work, live, and visit. This new GaaS industry is lowering the cost of Entry.
Gyms as a Service provides Companies with a simple month to month agreement that includes all the Health Club Quality Gym Equipment. All the maintenance and if a machine breaks it is repaired for FREE. Also includes Gym layout design. Consulting on what machines are most popular for each properties demographics. A complete turn-key Gym that can easily be cancelled with a 30 day notice.
http://rentfitnessequipment.com/renting-gym-equipment/