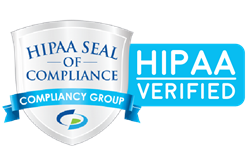 One of the most effective means of growing your business in health care is with a robust social media presence. Our HIPAA Education Series will discuss social media patient engagement in relation to HIPAA, and teach health care providers their requirements to operate successful social media accounts
NEW YORK (PRWEB) October 26, 2017
Compliancy Group is proud to announce its new HIPAA Social Media Educational Webinar Series. The HIPAA Social Media Educational Webinar Series is meant to give covered entities and business associates the tools they need to effectively operate a social media presence without worrying about incurring serious HIPAA breaches and fines.
Compliancy Group's HIPAA Social Media Educational Webinar Series will cover the full extent of the regulatory requirements so that health care professionals need to know. Attendees will learn how to implement policies and procedures and conduct employee training in order to protect their business and maintain a social media presence. Find out more about how to manage online reviews of your business and how to respond without risking a violation.
"HIPAA and social media are becoming more and more important to health care providers and vendors in the digital age," said Marc Haskelson, President and CEO of Compliancy Group. "One of the most effective means of growing your business in health care is with a robust social media presence. Our HIPAA Education Series will discuss social media patient engagement in relation to HIPAA, and teach health care providers their requirements to operate successful social media accounts without risking a HIPAA violation."
Register for The HIPAA Social Media Educational Webinar Series!
More from Compliancy Group:
HIPAA Social Media
HIPAA Covered Entities
How to Become HIPAA Compliant
About Compliancy Group:
Compliancy Group gives behavioral health professionals confidence in their HIPAA compliance with The Guard®. The Guard is a web-based HIPAA compliance solution, built by former auditors to help simplify compliance.
Compliancy Group's team of expert Compliance Coaches® field questions and guide users through the implementation process, taking the stress out of managing compliance. The Guard is built to address the full extent of HIPAA regulation, including fully automated documentation of policies, procedures, employee training, and remediation plans.
With The Guard, behavioral health professionals can focus on running their practice while keeping their patients' data protected and secure.
Find out more about how Compliancy Group and the HIPAA Seal of Compliance® can help simplify your HIPAA compliance today!