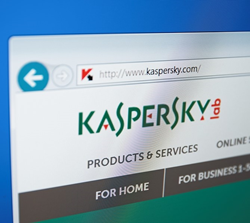 Hackers will use any means available to steal sensitive data.
HOBOKEN, N.J. (PRWEB) October 26, 2017
A NYC area IT security consultant and MSP discusses the recent NSA Kaspersky Lab Hacking incident and describes data loss prevention (DLP) solutions designed to prevent this type of data theft, in a new article on the eMazzanti Technologies website.
In the informative article, the company reviews the details and allegations surrounding the alleged NSA Kaspersky data theft. The article then explains how DLP solutions block the removal of sensitive data from a network by scanning outbound files.
"Hackers will use any means available to steal sensitive data," stated Jennifer Mazzanti, CEO, eMazzanti Technologies. "A DLP solution strengthens an organization's data security by checking outbound network traffic and blocking the theft of data via third-party software, file transfers and employees."
Below are a few excerpts from the article, "NSA Kaspersky Hack Underscores Data Loss Prevention (DLP) Solutions."
"Early this month, Moscow based IT Security firm Kaspersky Lab was accused by the FBI of being connected to a Russian government hack of an NSA contractor in 2015. Allegedly working on new spy/hacking software for the NSA, the contractor had brought work home, leaving it vulnerable to theft."
"The FBI says that Kaspersky operated as a front for a Russian government spy organization that deliberately hacked the contractor to steal the code. The contractor's home computer was running Kaspersky Antivirus at the time."
Trusted Resource Threats
"Whether you believe Kaspersky or the FBI, the Kaspersky saga highlights a situation where data is stolen by or through a trusted resource. In the Kaspersky case, antivirus software was used as the tool to identify and allegedly steal the target data."
Blocking Data Exit
"Rather than scanning for intruders, DLP works by pattern matching data as it exits the network. It scans hundreds of file types for data that should be staying put. This could be intellectual property, customer information or company financial data departing via email, FTP, web protocols, USB drive or smartphone."
DLP in the Spotlight
One benefit of the Kaspersky saga is that it focuses more attention on the strategy of checking and blocking unauthorized outbound data. Most IT security solutions just try to prevent inbound threats from entering the network.
eMazzanti Technologies urges business leaders to prevent the theft of data by an inside, trusted resource such as AV software, third-party applications or employees. They should consult with their local IT security experts to determine if they need DLP. WatchGuard, an award-winning IT security firm with affordable data security appliances designed specifically for SMBs, provides excellent DLP solutions.
Related resource information:
3 Tips for Stronger Supply Chain Cyber-Security
5 Cyber-Security Tips for Small Business Manufacturing
About eMazzanti Technologies
eMazzanti's team of trained, certified IT experts rapidly deliver retail and payment technology, digital marketing services, cloud and mobile solutions, multi-site implementations, 24×7 outsourced network management, remote monitoring and support to increase productivity, data security and revenue growth for clients ranging from law firms to high-end global retailers.
eMazzanti has made the Inc. 5000 list eight years running, is a 2015, 2013 and 2012 Microsoft Partner of the Year, 2016 NJ Business of the Year, 5X WatchGuard Partner of the Year and one of the TOP 200 U.S. Microsoft Partners! Contact: 1-866-362-9926, info(at)emazzanti(dot)net or http://www.emazzanti.net Twitter: @emazzanti Facebook: Facebook.com/emazzantitechnologies.